St Joseph's Hospice 'very proud' after nurse wins prestigious Rising Star Award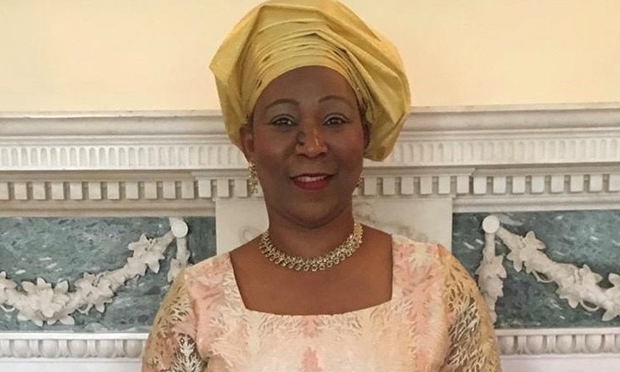 A local hospice has spoken of its pride in one of its nurses, Blessing King, who has received a Rising Star Award from the Royal College of Nursing in recognition of her "excellence in patient care, innovation and leadership".
King, an associate clinical nurse specialist at St Joseph's Hospice on Mare Street, has continued to visit patients in their own homes and in care homes throughout the coronavirus pandemic.
A relative of one of King's patients told the hospice that they felt the nurse's interventions had allowed their loved one to die in their preferred place, and praised her communication skills.
St Joseph's chief executive Tony McLean said: "Blessing is a passionate and compassionate member of our nursing team here at the hospice.
"This is evident in her commitment to patient care and in the way she delivers the care for patients approaching the end of their lives.
"She is a rising star to us here in the community palliative care team at St Joseph's Hospice and among her patients in the community.
"We are very proud to have her on our team."
The Rising Star Awards are part of RCN's Black History Month celebrations, and recognise excellence among nurses in London's Black, Asian and minority ethnic communities.
People from these communities make up nearly half of the capital's entire NHS trust workforce.
Mayor of London Sadiq Khan paid tribute to all of the Rising Star Award winners, adding: "Nursing staff from Black, Asian, and minority ethnic backgrounds have played a crucial role in caring for Londoners during this incredibly challenging year, and it's vital that we celebrate their work.
"They are an inspiration to us all and I hope their work encourages even more Londoners into nursing."
St Joseph's Hospice, one of the oldest and largest in Britain, is an independent charity which supports and cares for people with life-limiting conditions and terminal illnesses in Hackney and neighbouring boroughs.
The hospice looks after 6,500 people each year but has to raise £7 million in charitable donations in order to do so.
To find out how to donate, visit stjh.org.uk