Public health leaders 'extremely concerned' over local rise in Covid infections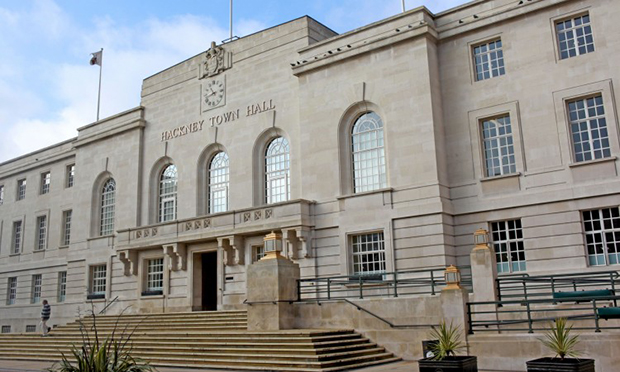 Hackney Council has put out an urgent warning over the rising Covid infection rates seen in the borough, with public health director Dr Sandra Husbands warning that if the trend in the north of the borough is not reversed, local restrictions would be likely to be imposed.
In the most recent fortnight, 124 cases were recorded in Hackney and the City of London, as compared to 74 cases in the two weeks running up to 17 August.
The number of tests also increased during this time from 4,354 to 5,052, with the percentage of positive tests also going up – from 1.7 per cent to 2.5 per cent.
According to Dr Husbands, the data seen by her team showing the majority of confirmed cases stemming from the N16 area "strongly suggests" that the rise's original source is overseas visitors from countries now quarantined, including the USA, Israel and Belgium.
Husbands said: "We are extremely concerned about the rising infection rates in Hackney. We are aware that the Jewish holiday season is imminent, a time of year that may see hundreds of families visiting each other, including visiting other countries or welcoming visitors from abroad. For some it is an opportunity to reconnect with culture and tradition.
"However, we are urging Stamford Hill residents to reconsider those travel plans, and to avoid close contact with other households, as it is through mixing in each others' homes that the virus has the best chance of spreading.
"If we do not quickly reverse the infection data trend in Stamford Hill, it seems very likely that there will be local restrictions imposed that could have a profound effect on the community and its ability to celebrate the upcoming religious festivals and possibly beyond."
As of 27 August (the most recent confirmed and comparable figures available) there were 21 positive cases per 100,000 residents across the borough.
The figure is far higher in the north of the borough according to the council, with 79 per 100,000 residents in Stamford Hill West and 38 per 100,000 in Springfield over the last seven-day period.
The R value, which shows the average number of people that one person infected with Covid-19 will pass the virus onto, sat between 0.9 to 1.1 in London as of 28 August. If the R value is above 1, the pandemic is growing, while if it is below 1, it is shrinking.
Residents in N16 are now being asked:
• Not to meet people you do not live with inside a private home or garden, except where you have formed a support bubble
• Not to visit someone else's home or garden
• Not to socialise with people you do not live with in other indoor public venues, such as shops, places of worship, community centres. You can attend these venues with people you live with (or are in a support bubble with), but you should avoid interaction with individuals or groups from other households.
The number of confirmed cases of Covid began to rise locally after lockdown measures began to ease in early July – 391 cases were recorded in City & Hackney between 1 June and 31 August, and the age group recording the highest number of cases in this period were 20- to 29-year-olds.
Husbands added: "Some people may think that the current outbreak isn't serious, because it primarily affects young, healthy people.
"But this is just the tip of the iceberg. If we allow this to continue unchecked, we are very likely to end up in the same situation as we've seen internationally, or elsewhere in England, with more hospital admissions and even deaths, as a result."
It is understood the Town Hall is working with both community partners and religious leaders to check the rise, with Husbands paying tribute to the "huge efforts" being made within the community while urging individuals, schools, businesses and synagogues in the area to "stop the spread of infection and avoid local restrictions being imposed".
Hackney Mayor Philip Glanville stressed that it remains "absolutely vital" that people returning or visiting from a restricted country must strictly self-isolate for 14 days, adding that he hoped that if the short term changes being asked of locals are made voluntarily, the community can avoid mandatory restrictions brought in by central government.
Glanville added: "Coronavirus rates are sadly increasing in Hackney. While the government hasn't yet told us that they intend to take any additional action, we are deeply concerned that we may need to ask for targeted local restrictions or that they could soon be imposed on the borough, or parts of it.
"Rates are increasing across Hackney, but particularly in the north of the borough where the key challenge is transmissions within and between households.
"In the past few weeks we have gone beyond current national guidance and asked people in the N16 area to avoid mixing with other households, besides the usual measures of hand hygiene, respiratory hygiene and physical distancing. That advice still stands and, in addition, with the upcoming Jewish holiday period in mind, we have written to residents, strongly advising them to avoid visiting countries on the quarantine list or welcoming visitors from those countries.
"We continue to ensure there is targeted communications, local testing centres and to work with partners across the borough to make sure we are reaching the entire community – we cannot do this alone. We also need residents to listen to the advice from Hackney's public health team, get tested and follow the guidance they will receive if they test positive or have been contacted through NHS Test and Trace.
"The Covid-19 pandemic has already cost too many lives, but it has also brought out the best of our borough in so many ways; from mutual aid networks to fundraising to support the most vulnerable and simply checking in on our neighbours. Now we again need to look out for everyone – our friends, family, neighbours – and play our part to keep Hackney safe."
You can find local data on coronavirus here.