'Outdated and grossly unfair': Discrimination against benefits claimants in Hackney rental market called out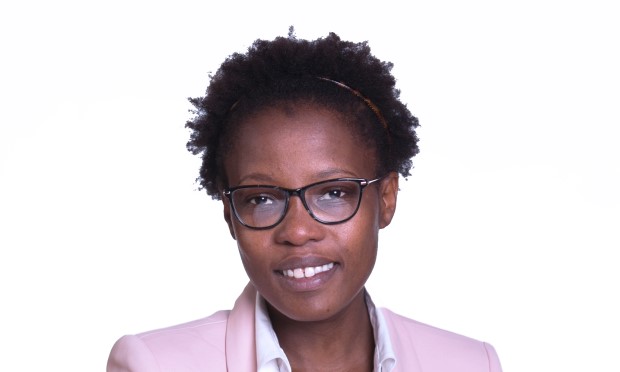 A Hackney resident's feelings of being discriminated against as a result of relying on benefits have attracted condemnation of the policy from the Town Hall and homelessness charity Shelter.
The renter, who preferred to remain anonymous, is a single woman with an invisible disability who has relied on housing benefit for 10 years since receiving a life-changing injury.
The woman recounted her experience to the Citizen after a landlord abruptly ended negotiations over her potentially occupying a property through OpenRent, saying that it was likely that she would not be able to afford it, despite her offering to pay the deposit in full within a week.
She said: "This is a very normal story. I'm in a good position now, thankfully, but I struggled to find a place for a long time because of this reason, with landlords saying, 'No, you're on benefits, we don't do that'.
"In the past I've had two guarantors – a school headmaster and a police officer – and even with that, they told me they could not give me a place because I was on benefits.
"What upset me this time that it happened was that ['No DSS' rental bans] had just been found to be unlawful, but actually there is no system to do anything about it. Unless you have huge backing and want to go for a lengthy court case, there's no-one to report it to.
"I've always been able to get a loan for a deposit, and been able to present myself well to landlords. I feel like, if I didn't have those, how would I be able to get by?"
The Hackney resident went on to argue that landlords' ability to specify 'No DSS' in their adverts, an outdated term referring to the now non-existent Department for Social Security, creates a two-tier market, with some landlords able to "offer grotty sub-par properties at maximum price because they know they can overcharge to tenants on benefits that have no other options".
Having received a tenancy agreement from the landlord, the prospective renter asked about their openness to using a more affordable zero-deposit scheme. In correspondence seen by the Citizen, the landlord subsequently pulled back.
She added: "After that conversation I was told I wouldn't be able to afford it, but if you're on benefits, you can afford it, because you're getting money every month. I told them I could get the deposit next week, but they blocked my calls.
"If he thought I was employed, I'm sure they just would have said that a zero-deposit scheme wouldn't work. I can always borrow money, I was just seeing if I could not do it that way."
At time of writing, the advert can still be found on OpenRent, with a red cross next to the field 'DSS Income Accepted', making clear that those in receipt of benefits need not apply.
Blanket bans on prospective tenants because they receive benefits were found to be indirectly discriminatory in a York County Court ruling on 1 July, because women and people with disabilities are disproportionately likely to receive housing benefits, and would thus be more likely to be affected by such bans.
According to Hackney Council data, the borough has seen an increase of Universal Credit cases of 60 per cent between mid-May and mid-June as the impact of the economic shock of the pandemic continues to make itself felt.
Cllr Sem Moema, mayoral advisor for private renting and housing affordability, said: "Adverts that discriminate against people who receive benefits are one of the most stark examples of a private rented sector weighted far too much in favour of landlords and against families who just want a good, affordable and stable place to live.
"That's why the the court ruling confirming that this kind of discrimination is unlawful is a big victory for our #BetterRenting campaign, and another step to creating a genuinely fair system for Hackney's 34,000 private renters.
"Landlords and letting agents in Hackney now need to wake up to the fact that this is not acceptable – that's why we'll support anyone forced to take legal action to tackle these disgraceful practices, and do what we can within our own powers to crack down on discriminatory advertising in the private rented sector."
Shelter advises any housing benefit tenant being turned away from properties that they can afford to write a formal email or letter to the agent listing rental history, ability to afford rent and references as proof of suitability, and asking them to reconsider in light of the recent court judgment, as a reminder that DSS discrimination is unlawful.
When approached for comment on the local renter's case and the issue of No DSS discrimination, a spokesperson for OpenRent stressed that their organisation is against "explicit policies of rejecting all tenants who claim benefits" of the type ruled upon in York County Court, adding that the site "strongly recommends" that tenants be assessed on their own merits by landlords.
The spokesperson added: "OpenRent has no public or tacit policies against tenants who claim benefits. We never advise landlords not to select tenants who claim the benefits they are entitled to.
"We invite landlords to consider all prospective tenants on their individual circumstances and offer tenancy creation support to all landlords, including detailed guidance on how to make tenancies work when tenants fail referencing.
"Ultimately, who landlords decide to let to is the choice of the landlord themselves."
The site also pointed out that many landlords use tenant referencing checks on which insurance policies against non-payment of rent depend, and that tenants may be able to afford the rent while not passing such checks, leaving landlords uninsured.
Many referencing companies do not count all benefit income in their assessments, a practice which OpenRent says "should be reviewed by policymakers".
It is understood that the prospective renter in Hackney interviewed by the Citizen underwent no such checks or had their references looked at, despite offering them up.
OpenRent has said that it has been in touch with homelessness charity Shelter about removing the ability for landlords to specify 'No DSS' on their website since 2018, but continue to stand by the function, pointing to a survey the site conducted of 400 OpenRent tenants on housing benefit, of which 90 per cent preferred to keep the terminology "because it makes finding a home much easier".
The online letting agent argues that without the No DSS field, tenants invest more time and resources applying to properties that landlords will not let to them.
A spokesperson added: "Although we support Shelter's campaign to make the private rented sector a better place for all tenants (and we have worked with them before on several issues), we weren't able to meet their request on this occasion, because the people it was intended to help told us they did not want it.
"Removing the terminology without tackling the underlying causes that prompt landlords not to let to benefit claimants solves nothing, and even results in a worse experience for tenants looking for a home."
Many housing teams in local authorities, according to OpenRent, actively direct tenants to the site due to the availability of landlords who explicity say that those who receive benefits income are welcome.
Polly Neate, chief executive of Shelter, said: "'No DSS' discrimination is outdated and grossly unfair, and our recent court case in York confirms that it is not just immoral, it's unlawful under the Equality Act. This is because it overwhelmingly bars women and disabled people, who are more likely to need support paying their rent, from finding a safe place to live.
"Private landlords and letting agents must pay serious attention to this ruling, and immediately drive out old discriminatory practices for good. If they don't, they are putting themselves at risk of serious legal action and hefty costs."
You can contact Shelter for advice by visiting shelter.org.uk/get_help