Hackney fundraiser aims to inspire the next generation of community leaders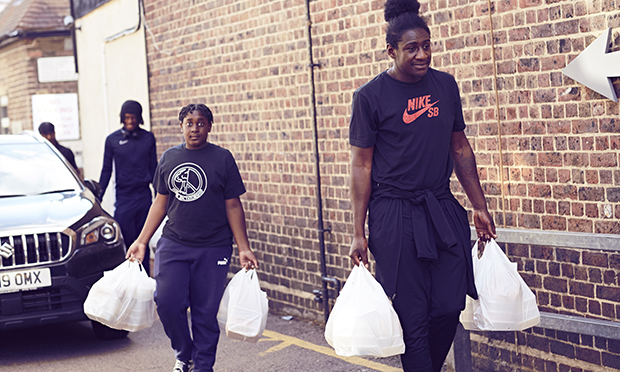 In Homerton, one of the most deprived areas in London, young people at the Concorde Youth Centre have been volunteering throughout the coronavirus crisis to provide food and meals to the community.
The Centre has now launched a Young Leaders Fund in attempt to give back to those young helpers, provide them with more opportunities, and in turn inspire the next generation of leaders and visionaries.
A crowdfunding campaign set up by Concorde's manager Jocelyn Brodie-Mends is aiming for £30,000 for the new venture, with just over half the total raised at time of writing.
Since April, the Centre, based on the Kingsmeade Estate, has been collaborating with the food collective Made Up Kitchen to support local families with meals, seeds and even free poetry sessions.
In that time, youngsters have packed and delivered 1,000 meals and 150 shopping bags a week.
The project has been documented by local young filmmakers from the ACP Network for a showcase of Concorde's work.
Local resident Dannii Joyette-Hadaway said of the effort: "The Concorde Youth Hub has been absolutely amazing throughout the pandemic. I've personally watched the managers of Concorde and the young people transform the community."
Brodie-Mends is now keen to expand the services on offer to the Centre's young people, which is why she decided to set up the Young Leaders Fund.
The money will be used to provide resources such as laptops, filmmaking equipment and an international school trip.
In doing this, Brodie-Mends hopes to address some of the core inequalities and be able to create long-term change in the community.
She said: "Providing young people with the means to tell their own stories so they can change the narrative of how young black people are portrayed is fundamentally important.
"We want to accompany this with an international trip to like-minded organisations in the West Indies and Africa so that they can experience their heritage and majesty beyond the area we live in."
To support the campaign, head to Concorde's GoFundMe page