Resident safety chief warns of shortfall in government funding on post-Grenfell works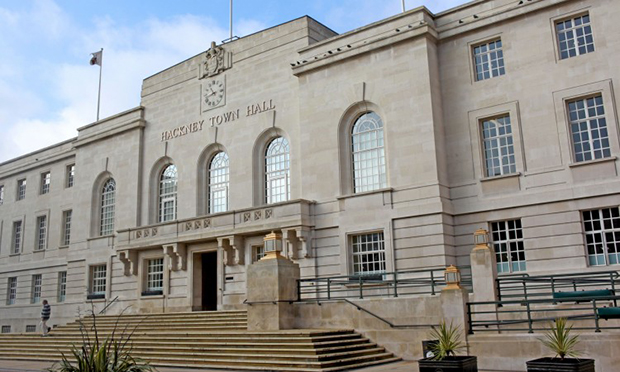 Hackney's resident safety chief has warned that government funding for safety works by local authorities following the Grenfell Tower fire is inadequate.
Donna Bryce, director of resident safety and new build for the Town Hall, was outlining to councillors last night the work that the council has undertaken post-Grenfell to make its buildings safe, with Hackney said to be taking a "proactive approach" to fire safety in the borough following 2017's Independent Review of Building Regulations and Fire Safety.
The Town Hall has already made a number of moves to embed change ahead of the anticipated shake-up of building regulations due to kick in in April 2021, including plans to implement a building safety manager role, with a review already undertaken on whether adequate attention is being paid to fire safety at the early design stages of projects.
Bryce said: "There are huge changes coming in around the planning and the regulations of buildings, and making sure the people who are building our buildings are competent.
"Every London borough is worried about the recommendation to go and check our self-closers on every single front entrance door on a quarterly basis. Bearing in mind we have 33,000 front doors, a lot of councils are pushing back on that one.
"There is no funding at the moment. We're continuing to lobby to say that this is huge amounts of money, and given the financial impact of Covid it is going ot be even more difficult.
"There is a building safety fund for anybody with ACM [Grenfell-style cladding], but we didn't have any, so we wouldn't be able to tap into that. A new building safety fund for external wall insulation (EWI) has been brought out, but the only way you can have that is if the council can demonstrate that by doing the work, they would be bankrupt, so we're not going to be able to dip into that.
"There is another little bit that if you are going to charge leaseholders for EWI, you might be able to get some funding, so we're definitely going to go for that, but it's several billion, which is a drop in the ocean when you know everybody else is doing the same sort of work.
"Funding is going to be an issue. While we have done a lot of work, there is still a lot that will come out of this that will have an impact on the council. We've made some good headway on it, but the next 12- to 18 months, there will be an awful lot of work for us to get on top of."
A resident engagement strategy is understood to be key to council plans going forward, not just in publicising work that has been done to keep safety robust, but in order to inform people of their own responsibilities to cooperate with the Town Hall.
Another "huge piece of work" on Bryce's to-do list will be around the licensing of buildings, with every new build needing a fire safety licence ahead of occupation and fire brigade sign-off on any new designs ahead of building, not just on the scheme itself but on how it impacts on neighbouring buildings.
Work to replace EWI that did not meet updated regulations on the Nye Bevan estate and at Hugh Gaitskell House in Stoke Newington has now been completed, with work at Lincoln Court almost finished.
The council will be seeking funding from the government's Building Safety Fund to undertake EWI removal work at Seaton Point, the last tall block in Hackney with the insulation.
On fire doors, the Town Hall has, to date, replaced 200 of 3,700 doors to be upgraded to FD30S standards under Phase One of its replacement programme, meaning the doors would resist a blaze for 30 minutes and have smoke seals incorporated.
Phase One of the programme had been due to be completed in early spring of this year but was put on hold due to the pandemic, with new installations starting again in late June.
Also discussed at the meeting was safety when it comes to balconies, with Cllr Anthony McMahon calling on the council to explore "technological solutions" to the issue that would allow housing services to investigate residents' properties without having to arrange access.
Cllr McMahon said: "Balcony safety is a key area to keep on top of. I'm aware of several recent, thankfully small scale fires, that have been started by, for example, residents storing decades' worth of newspapers on their balconies, absurd stores of material.
"It might sound like a flippant point, but I would be interested in the council investigating investing in a drone, or something that has a straightforward ability in a quick period of time for a survey to be done on what residents' are storing.
"There are issues that have to be reviewed with that in terms of privacy, but I think it would be a sensible thing to look at, because in a very short space of time you would be able to do in an hour all the balconies and move on to the next estate."
Though the idea appeared to cause housing chief Cllr Clayeon McKenzie to burst out laughing, Steve Webster, chair of the residents' liaison group (RLG) at the meeting voiced his approval of the suggestion.
The RLG has warned the council that many balconies are currently being used for storage with "hazardous material" present on them, and calls on the Town Hall to address the issue "in a robust way".
A May report from the group reads: "Some areas have been reported but the
material still remains. Likewise items stored in sheds and garages should also be checked, especially when garages are located underneath blocks of flats.
"Residents have also erected wooden structures on their balconies to add further living space to their flats. This is particularly concerning.
"The RLG recommends for the council to introduce a strict policy against balconies being used incorrectly."