Local schools move to tackle 'emerging gap' in inequality caused by lockdown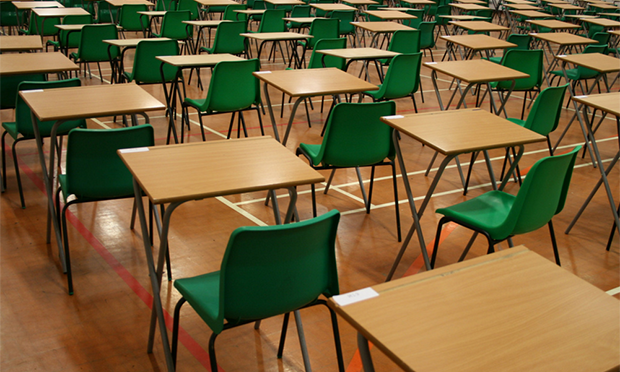 Hackney schools are working to put in place strategies to help their students catch up following lockdown and to counter inequality.
Warnings that students with fewer advantages would be harder hit by the pandemic's national quarantine have begun to play out in the classroom, according to local heads, as teachers do the hard work of attempting to identify and make up ground lost by the borough's young people.
Chris Brown, principal of Haggerston's The Bridge Academy, has said that "gaps" in attainment have become evident once students began to return, with some who may have fewer advantages feeling "a very long way behind, and very nervous about what that will mean for September".
Brown said: "Many students don't have the resources at home. We gave out not far off 200 laptops. We've done everything we possibly can to try and give our students as much continuity of learning as possible, and in particular for them to have continuous contact with their teaching.
"We've noticed that the students who have more complex home lives have found it harder to complete the work for a wide variety of reasons. We've extended deadlines and tried in any way we can to support them, but there is no getting around how much more difficult it has been for a very large number of our students.
"Things like finding a quiet place to work has been an enormous problem. We also offered online counselling. That's only really successful if a student has somewhere private that they can talk to the counsellor. That was a big issue for quite a lot of our students.
"It is harder to teach online full stop, and so much of what you do in the classroom is about walking round, checking how kids are doing, and giving help or motivation. You can't effectively do any of that with online teaching, and if parents cannot support them with their learning that becomes really problematic."
For those in year groups not working towards exams, according to Brown catch-up is a "marathon not a sprint", with teachers now aiming to assess what has been missed and identifying the parts of knowledge that are essential to accessing the rest of the curriculum.
For those in Years 11 and 13, Brown admitted that the catch-up will be "more of a sprint", with some students facing the possibility of a smaller range of options at GCSE to ensure they are able to progress onto the next stage of their education, with one-to-one tutoring to be used in certain areas.
At a recent council meeting scrutinising youth issues in the borough, the Town Hall was warned by schools of the potential impact of exam boards standardising children's grades to match those of previous year groups, while all those listening highlighted the gulf of the digital divide and its painful impact during lockdown.
According to Hackney Learning Trust figures, 10 per cent of the borough's children have no devices at all, with 15 per cent sharing too much or have no access to enough bandwidth to be able to access educational materials.
Dr Rebecca Montacute, research and policy manager at the Sutton Trust, said: "Children have extremely different living situations and that will impact on their education anyway. Some people have much better environments to do homework in, more support from their parents, more stable living conditions anyway, that makes them easier to be in a place to learn once they get to school.
"Obviously with schools closed for the majority of children, that situation is very different in terms of how much their home situation is likely to impact on their learning.
"It's every single part of the equation, these students are being more disadvantaged than normal, both in whether their parents can help them, can they access learning from their school, through to what work teachers are getting back – even if children are able to get work back, it is of lower quality in students of the most deprived schools."
Councillors were "distressed" to hear from Dr Montacute that, according to the Education Endowment Foundation, the likely impact of lockdown will see a reversal of the last ten years of progress in closing the attainment gap.
The Sutton Trust found that the qualification level of parents has a "big impact" in how confident they may be in supporting the education of their children, with less than half of parents who have education up to A-levels or GCSEs saying they felt confident to do so, compared to over 60 per cent of those with undergraduate degrees.
Cllr Caroline Woodley, who leads on special educational needs and disabilities (SEND) in the borough, has said that there is "anxiety" among families of how children with SEND will cope on returning, though reassuring those listening added that she had been told by schools that behaviour policies may be relaxed in certain cases to help the transition.
In the most deprived schools surveyed by the Sutton Trust, 15 per cent of teachers thought that over a third of children would not have adequate access to technology, with access to a student's own workspace also a big problem, with around a quarter found to not have access to one.
Heads present at the meeting called on the Town Hall to open up its libraries in a Covid-secure way for the priority access for students, pointing to their own libraries, which they said have been safely open for a number of weeks.
Stephen Hall, the council's assistant director for school standards and improvement, said that additional interventions to help students catch up would likely be seen across the borough, while voicing his optimism that the expertise exists to cope.
According to Hall, a "common aim" among Hackney schools is to evaluate pupils only once they have returned and to avoid assumptions on which pupils will come back with learning gaps and which will have suffered the most, in order to avoid unconscious bias or lowering expectations about what pupils can do.
He added: "A lot of this comes down to teaching technique, asking the right kind of questions and the right kinds of teaching and explicitly making links between prior learning and current learning to establish what has been remembered."
The government announced the £350m National Tutoring Programme at the end of June to help primary and secondary school pupils with catch-up support at the end of June, but local practitioners voiced scepticism on the programme, not just on the amount of support on offer but on where the money could have been usefully spent.
Justine McDonald, headteacher of Our Lady's Convent High School in Stamford Hill, voiced concerns at the programme, saying: "Having been somebody who has run in-school tutoring from outside programmes before, it is so difficult to identify specific gaps in learning as they are based in the curriculum that is being delivered.
"The best people to do that are the teachers in the school. Funding [should] go into the school where there are teachers who know the students and have relationships with them, understand the curriculum and can identify the work in closing those gaps."
McDonald added: "Some of the children will bounce back very quickly, and some of them won't. It will be a process over many months of unpicking exactly where the gaps are, who has deepseated gaps and are hiding them, those that have shallow gaps that can be addressed very quickly.
"It's something where it is easy to sit on the outside and say, 'You need to do X', when we need to do 'A-Z', with lots of different students at different times."