'Life in the old dog yet': Hackney Law Centre thanks donors as it celebrates 40th anniversary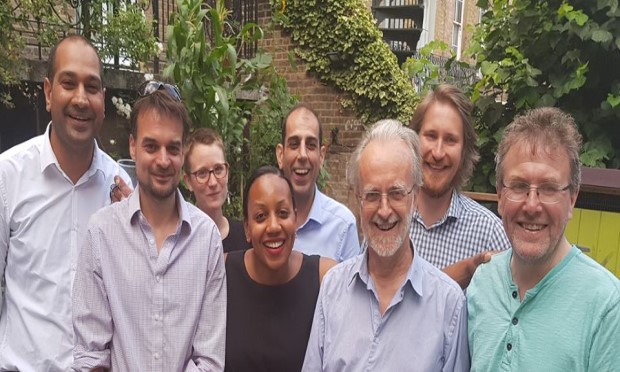 Hackney Community Law Centre (HCLC) has thanked those who have donated to keep its doors open, following decades of work supporting the borough's resident on housing, benefits, debt and immigration problems.
It is a little over a year since the Citizen reported that HCLC could face closure, following "swingeing" cuts to its funding from by Hackney Council in a shake-up of how advice services are funded in the borough.
However, HCLC says it has been successful in securing funds to keep it going while maximising legal aid revenue, despite facing challenging circumstances to continue to provide aid to its clients through a justice system in lockdown.
Housing solicitor Nathaniel Mathews said: "We've had a very small team of people coming in and manning the place, with one person there on any given day.
"Working from home presented quite a few challenges, as most people had very variable IT for people on private computers.
"The hearings were happening by telephone or video conference, which is very strange. It's difficult doing hearings over the phone, as nobody knows who is to speak next. Dealing with benefit tribunals and court hearings is very, very difficult, referring people to documents.
"Homelessness appeals have been happening, and those have been through Skype, which is much more human. It's still a bit weird, as it's more difficult to read the room. You can't see the body language of the other lawyer, or your client if you manage to get them in the room."
Mathews added that informal settlements made at the doors of the court were also difficult, with the loss of "people coming to a physical space together where things can be sorted out".
The housing solicitor was at the forefront of criticism of central government earlier this year over fears that, when possession hearings start again, the duty solicitor scheme, which he has described as a "lifeline" for people who cannot afford a lawyer, may remain suspended, leading to a likely increase in evictions.
This is due to the courts believing that in-person hearings will be unsafe due to the coronavirus, preferring to hold them remotely.
None of the Law Centre's staff have been furloughed during lockdown, as they stare down a backlog of thousands of cases when the courts reopen, with the eviction ban also to be lifted on 23 August.
Speaking to the Citizen, Mathews described the challenges of working over the phone with clients to address issues which could see them evicted, in order that when the ban is lifted, the case could be resolved ahead of time.
With lockdown easing over the past couple of weeks, homes began to be made accessible for repair, with HCLC representing clients living in "uninhabitable" properties with mould, water penetration and worse, while frequently having to advise people living in such conditions during lockdown that it could be safer to stay put.
The Centre has also been dealing with illegal evictions, having applied for at least three injunctions against landlords for attempting to repossess tenants' homes during lockdown, with Mathews having anecdotally heard of more.
One case described by Mathews saw a man thrown out of his home during lockdown and forced to sleep rough for weeks, before finding a room in a hostel where he developed symptoms of Covid; having to walk six miles to avoid infecting others on public transport, he lost his job and was finally denied a Universal Credit payment "because they didn't want him to get into debt."
The Law Centre will now begin to try to see clients face-to-face again as lockdown is relaxed, with Mathews stressing the urgent need for further financial support for local authorities, with more resources necessary for homelessness prevention as the Town Hall works to prevent the rough sleepers housed under lockdown from returning to the streets.
A spokesperson for HCLC said: "Hackney Community Law Centre will be around 40 years old this year and we have had what amounts to a continual struggle to survive throughout that time – rather like so many of our clients.
"We are grateful for the donations that have poured in to help us to keep going, to pay for those times when legal aid does not cover the legal work but nevertheless that work has to be done, to give that resident access to justice.
"We continue to fight for a better deal for our clients – supporting the fight for an extension to the no evictions rule, challenging discriminatory immigration and benefits rules, highlighting the injustice of the government's treatment of the Windrush families.
"We might be getting to be middle aged but there's certainly a lot of life left yet in this legal old dog."