'Highest accolade': Homerton Hospital receives 'Outstanding' rating from Care Quality Commission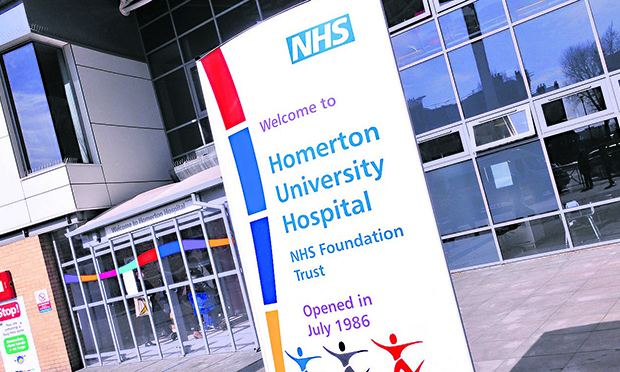 Homerton Hospital received the "highest accolade a hospital can achieve" in securing an 'Outstanding' overall rating from the Care Quality Commission (CQC).
The rating was given after the CQC inspected its acute services earlier in the year and is an improvement on its previous mark of 'Good' on its last visit in 2018.
The 'Outstanding' rating was awarded to the Homerton for being well led and for its responsive services, with a 'Good' rating for safety, effectiveness and caring services, as well as its community services and the Mary Seacole Nursing Home.
Homerton Trust chief executive Tracey Fletcher said: "An 'Outstanding' rating is the highest accolade a hospital can achieve and is a true reflection of the very high standards set by our staff at all levels in caring for our patients every day of the year.
"This is formal recognition that Homerton is a very special place with very special people and comes on top of the magnificent efforts made by everyone during the coronavirus emergency including our community teams and staff at Mary Seacole.
"We are delighted that the inspectors have praised examples of good practice in our elderly care wards and in our maternity unit. We also appreciate they recognise the work that we have done in the area of end of life care. We congratulate all staff who have contributed to these excellent scores.
"However, the inspectors have highlighted some issues we need to focus on. We will be working to resolve these issues over the next few months as we return to some level of normal service."
Issues for focus were found in a lack of connection between different electronic record systems used to ensure full and easy accessibility to all data, though inspectors were impressed with the advances made in the hospital's maternity department in the strengthening of its leadership and management.
The January visit focused on three main areas over several days – elderly care services, maternity and end-of-life care – with inspectors "particularly impressed" with complimentary messages and thank you cards sent to staff from patients and relatives on the elderly care wards, according to the hospital.
Outstanding practice was also found in the setting up of a consultant-led multidisciplinary steering group which meets regularly to agree training and policy matters, with the 'End of PJ Paralysis' campaign also praised for getting elderly patients back into their own clothes and involved in activities encouraging mobility and recovery.