Theatre Exchange launches Hackney Social Radio for 'young at heart'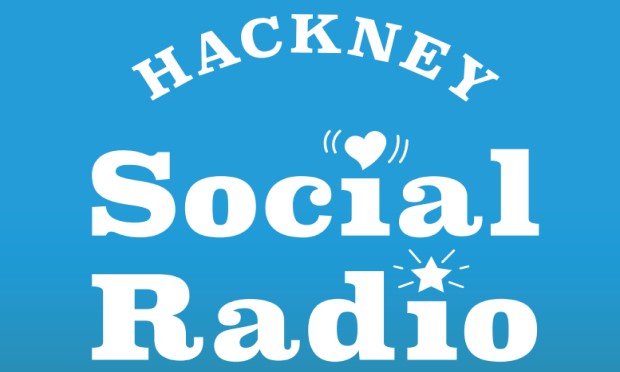 A new radio programme for the "young at heart" is set to launch tomorrow as part of Immediate Theatre's Theatre Exchange programme, which holds community arts workshops across Hackney for isolated older people.
Hackney Social Radio, which will be hosted on Resonance 104.4FM, aims to tackle digital isolation amongst older people, create a sense of community through the airwaves, and provide important advice about health and wellbeing.
The weekly hour-long programme is being produced with local intergenerational station Reel Rebels Radio, whose DJ Frank Kaos, aged 78, will provide the music and host audience phone-ins, community stories, features from local artists, and information about where to access help and support.
Local actress and presenter Sue Elliot-Nichols, who will be hosting the first programme, said: "I started out in community theatre and this has been a great opportunity to get involved again."
Immediate Theatre's Theatre Exchange works with the over-50s to create productions toured to lunch and social clubs and sheltered housing venues, run participatory projects in the community and create intergenerational projects.
Like many theatre companies during lockdown, Theatre Exchange has been staying connected with its core group through weekly online sessions and a WhatsApp group, but is aiming to reach many other older people across the borough socially isolated during the crisis.
The first show, co-hosted by Theatre Exchange performers Janet Evans and Sharon Aspess, will also see local Dr May Cahill sharing up to date health information and answering residents' questions from local residents, a feature on Hackney Caribbean Elderly Organisation on how they have provided community support during lockdown, and a special segment created by local playwright Penny Cliff about Theatre Exchange, featuring clips from past performances.
It is accessible via 104.4FM, as well as online and DAB, meaning anyone can access it no matter their digital capabilities.
The programme has been developed in partnership with Connect Hackney – Ageing Better, the local NHS Clinical Commissioning Group (CCG) and the culture team at the council, and will broadcast on Wednesday 24th June at 11am on 104.4FM, online and DAB.
You can watch a short film on Theatre Exchange's work here.