Jesse Jackson and Diane Abbott address thousands as union calls for decolonisation of curriculum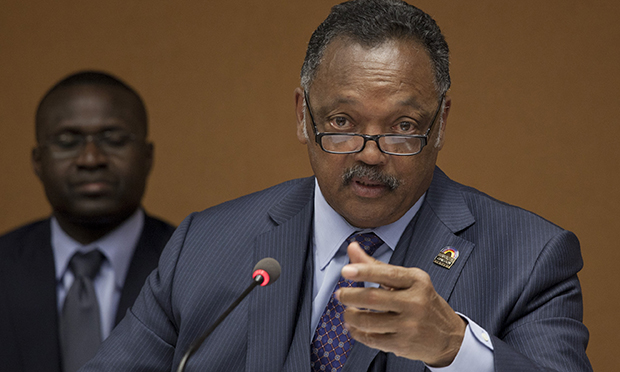 Hackney North MP Diane Abbott joined civil rights activist and two-time US presidential candidate Jesse Jackson yesterday on a panel of educators and trade unionists calling for the decolonisation of the national curriculum and an end to systemic and institutional racism.
The meeting, held in solidarity with the Black Lives Matter movement, was organised by the National Education Union (NEU) following its calls for a government review into what children are taught.
The union wants to ensure the achievements of Black Britons are included in the curriculum, as recommended by the inquiry into the murder of Stephen Lawrence.
According to NEU General Secretary Kevin Courtney, the union is preparing to launch an anti-racist framework to respond to the experiences of Black children and Black staff, as well as to help educators develop anti-racist approaches in their own practice.
Addressing the meeting, Rev. Jackson said: "I would remind people today, and we're here to discuss education, that the police represent the outer perimeter of the problem. They are the epidermis. They represent the guards at the gate.
"What's behind the gate is the real issue. My concern today is that all the focus is on police behaviour. This issue of racial injustice is pervasive, it is not just in the police.
"Racism is bone-deep, in Britain and America. Race supremacy is the foundation, a belief that Blacks are inferior, whether they are from India, Caribbean or from Africa.
"The absence of police violence is not the presence of educational equality, and that requires investment. Freedom and the absence of barbarism is not the presence of economic justice. It's not enough to have civilised police. There is a system of race supremacy, and there are those who are racist and do not know it.
"Police do not control healthcare disparities and salaries. They do not control the system, they patrol the system. They are lower middle-class workers. Those who control the forces must be dealt with, not just those who patrol it."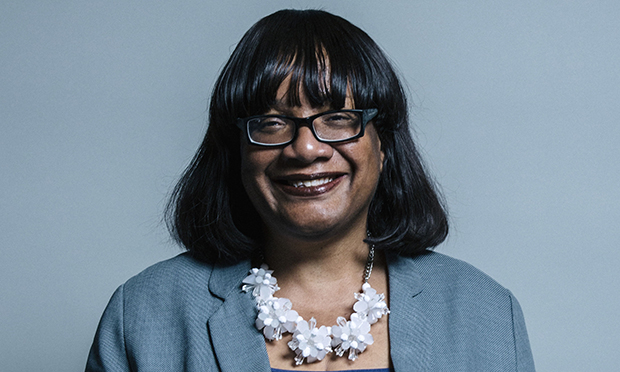 Abbott said: "For my parents' generation, the Windrush generation, they had it tough. They suffered blatant discrimination in housing and employment, but they always believed that for their children it would be better, and the means by which they thought it would be better for generations to come would be education.
"One of the biggest betrayals of the British state of people of colour is the way the education system has failed children of colour, and sought to stigmatise them.
The MP, who founded an initiative aimed at raising achievement levels of Black pupils in London and beyond, added:"We have to look at the structure of the education system, and at who is doing the teaching. I believe strongly that we need a teaching workforce, particularly in our big cities, that looks like the children that it is trying to teach.
"I think it is wrong in 2020 in a globalised world when colonialism and empire is so much a part of British history that we still have a curriculum that does not reflect the reality of colonialism, empire, and yes, slavery."
Both paid tribute to George Floyd, who died after police officer Derek Chauvin knelt on Floyd's neck for eight minutes and 46 seconds as Floyd repeatedly called out: "I can't breathe."
Chauvin has been charged with second-degree murder, with three other officers charged with aiding and abetting him.
Speakers pointed to police brutality and systemic racism in the criminal justice system in the UK, with the NEU reminding listeners that 50 per cent of children tasered by police in the UK are Black or from other minority ethnic groups, rising to 70 per cent in London, according to a 2019 Children's Rights Alliance for England report.
In order to tackle systemic racism in the education system, the NEU is also calling on the government to commit to reviewing initial teacher training to equip all trainees with anti-racist strategies and tools, as well as urging a commitment for the teaching profession to become significantly more diverse over the next four years.
Abbott added: "[We must] continue to recruit, encourage and promote teachers of colour. Not because only teachers of colour can teach children of colour, but because you can't be what you can't see.
"Children need to see teachers of colour in the staffroom, to help them believe the world of education is for them, and if you have more teachers of colour, it means an enriched experience for all children."
Listeners working in education were advised by speakers to organise and speak to their senior leadership teams, as well as writing to exam boards on the need for curriculum change.
Secondary school teacher and joint secretary of Redbridge NEU Venda Prekumar pointed to the fact that, of the fifteen poets whose work is taught in GCSE English Literature, two are Black and five are female.
According to general secretary Courtney, his union has written to the government every year for six years highlighting the fact that Black NEU members were reporting they were consistently less likely to receive performance-related pay, where salary progression is linked to individual performance, than their white colleagues, pointing also to the disproportionately high level of exclusion rates for Afro-Caribbean boys.
Courtney said: "I am not in favour of whitewashing history. We must look at the history of Edward Colston, for example – at his generosity to good causes in Bristol, and at looking at the historical fact that the money he gave to charitable causes was a direct product of mass murder, racism and slavery.
"There is only one fitting memorial to George Floyd, Breonna Taylor, Cynthia Jarrett and Joy Gardner. That is that we dedicate ourselves to the proposition that everyone's life is equal, that everyone matters, and that action must be taken so that it is clear that Black lives matter too."
More information on Diane Abbott's London Schools and the Black Child initiative can be found here