Public art project invites Hackney residents to see their colourful photos become optical illusions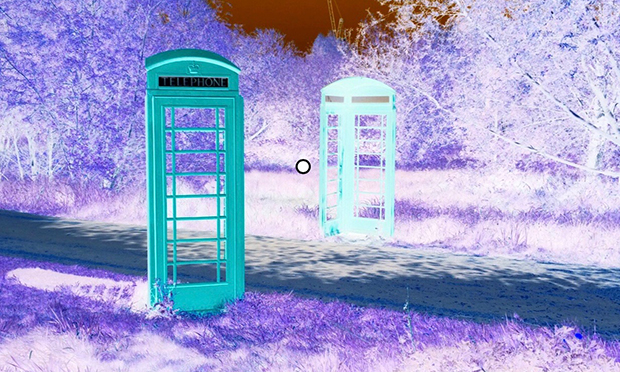 Hackney residents are being invited to submit colourful photographs of the borough to a public art project, which will turn them into optical illusions and use them for further research.
RGB East is a collaboration between artist Jo Guile and Dr Emily Patterson for University College London's (UCL) Trellis: Public Art programme.
The pair are asking people to send in photographs of something colourful that appeals to them while out on a socially distanced walk, in an activity they hope will provide family fun – it is suitable for anyone aged seven and above – and encourage safe exploration of the local environment.
Each photo will be turned into a video of a colour illusion, which will be sent back individually to every participant, and become part of a digital map showing where it was taken.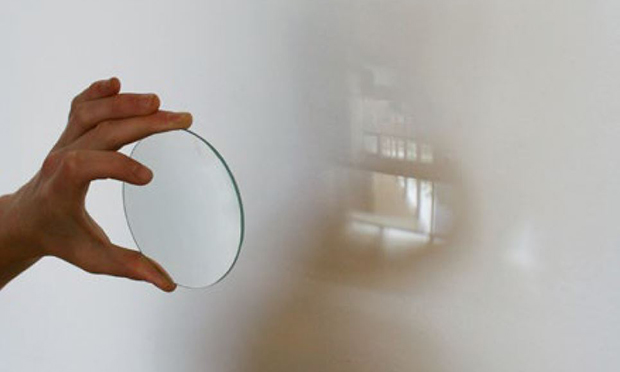 Jo told the Citizen: "The illusions we create on the RGB East platform are examples of the negative afterimage phenomenon, and demonstrate that the colour we 'see' does not exist in the external world, but rather is created through a complex interaction between the cells in our eyes and our brains."
She added: "In a time when it is hard to get together socially and physically, we hope this online platform may start a conversation in the community about the subjective nature of perception and where colour really exists, as well as challenging the idea that we all see the world in the same way."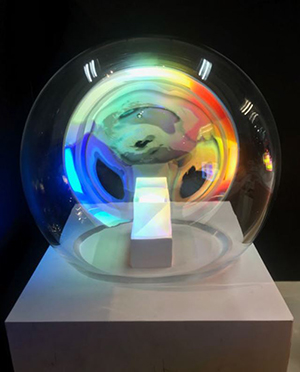 The ultimate aim, on top of prompting a community discussion, is to use all of the photographs to create a sculptural work, for which the pair hopes to win further funding from the Trellis programme.
Jo says she is interested in the "intangible nature of visual perception, its underlying mechanisms, and how these mechanisms can be manipulated to transform our visual experience".
Her sculptures explore this process using light, lenses, prisms and glass.
Emily is a postdoctoral researcher at UCL's Institute of Ophthalmology, with expertise in human colour vision and high-resolution imaging of the retina.
Her goal is to "establish the relationship between retinal structure and functional vision among patients with defective cones, and hence defective colour vision".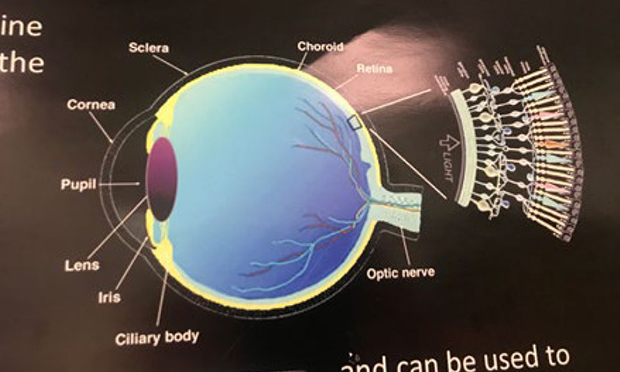 The two met at a networking event for Trellis and, Jo says, "quickly hit it off as we both had a fascination with human vision, perception, and experience, particularly in relation to colour".
She added: "Though unable to meet in person for many months, we have continued our collaboration by holding regular meetings on Zoom. The sudden plunge into the virtual world is one of the inspirations for our interactive digital photography page: RGB East."
As for public engagement, Jo says every person has a "unique viewpoint to contribute".
She explained: "Our experience of colour is determined not only by the combination and sensitivity of the cone cells in our eyes, but also through a complex series of mechanisms that transmit colour signals to the brain, which can be influenced by context, language, and memory."
Along with the photography, Jo and Emily are working together on demonstrating the differences in the appearance of colour among those with different types of "colourblindness" by manipulating the spectral properties of the light that reaches our cone cells.
Jo continued: "This ongoing work would contribute to the final artwork we plan to create and display publicly if we are successful in the next round of the Trellis programme."
RGB East will remain open for submissions until at least the end of July, but if it is successful in securing funding for the final round of the Trellis programme, this will be extended until Spring 2021.
To find out more about the project, and to submit a photograph, head to rgbeast.co.uk