Local artists create online crime mystery in aid of Hackney Giving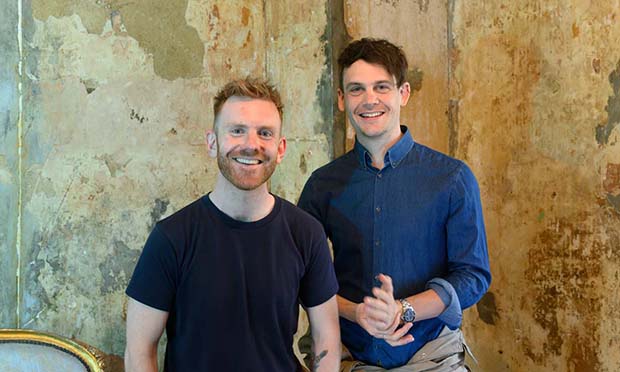 Theatre-makers from award-winning local studio Swamp Motel are helping to quell the boredom of lockdown with a virtual detective mystery – all in support of charity Hackney Giving.
Plymouth Point is an interactive whodunnit which centres around the disappearance of a local resident, inspired by true crime dramas and the limitations of lockdown.
Groups of up to six people can take part using video-conferencing app Zoom, spending an hour unpicking the threads by using the internet to explore social media and obscure websites for clues.
The experience has proved so popular that its limited run, ending 7 June, is completely sold out. But you can still add your name to the waiting list and hope that a slot becomes available, or that the organisers announce more dates.
Tickets cost £20, and all proceeds go to Hackney Giving, a grants-giving organisation which distributes money to charities across the borough.
Swamp Motel co-founders and creative directors Ollie Jones and Clem Garritty said: "As a small independent company who create live events, lockdown definitely put the brakes on things.
"Much like everyone around the world, we found ourselves stuck – quizzes, true crime drama and world wide web surfing filling our evenings.
"Being brought to a standstill forced us to play around with format and see whether we could translate our techniques to an online medium.
"Then came the idea for Plymouth Point; combining our love for creating a thrilling experience with what we do best; telling an authentic story and immersing an audience.
"We've built an internet trail that needs to be cracked. If you fancy yourself as a bit of a detective, a stealthy internet snooper or in need of an escape into a fast-paced, intriguing world, Plymouth Point is the place for you."
The experience unfolds across the internet, and so requires a working computer and internet connection, and relies on solving problems and unearthing hidden clues.
Importantly, those taking part do not need to leave the house, change any passwords or call the real missing persons helpline.
Jones and Garritty launched Swamp Motel in 2017, and it has since won a number of awards for its stage, screen and live events.
The company's immersive experiences have ranged from dining to esccape rooms, and it has worked with clients including the BBC, Disney and Dishoom.
For more information about Plymouth Point, including how to put yourself on the waiting list, head to plymouthpoint.co.uk
Find out more about the work of Hackney Giving at hackneygiving.org.uk