Coronavirus: Local politicians challenge government to trial contact-tracing and testing in Hackney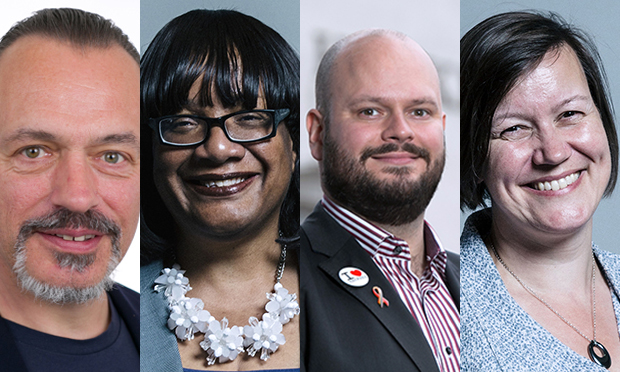 Leading politicians in Hackney have signalled the borough's willingness to be a pilot area for coronavirus testing and contact-tracing.
MPs Meg Hillier and Diane Abbott and the borough's mayor Philip Glanville issued the challenge to health secretary Matt Hancock in a joint letter.
The local representatives said that "maybe a bit more Shoreditch and a bit less Whitehall could be a benefit" in the government's approach to local testing and swift delivery during the national emergency.
In a separate letter to the government on 30 April, Mayor Glanville and Hackney's health chief Cllr Chris Kennedy ask that the borough be part of the next stage of tracing and tracking measures.
Both pointed to "an immediate track record of creating during this crisis new multi-partner and multi-disciplinary teams to support our care homes and Charedi community in Hackney".
Their letter reads: "We confirm that Hackney would be willing to be a pilot area for this important work, which will be essential as we move to the next phase of the crisis.
"Our population is very different to the Isle of Wight – young, ethnically diverse and with a clear digital divide. We also have high levels of poverty, overcrowded housing, low paid workers in essential jobs and these are likely to have contributed to the higher death rate in Hackney (127.4 per 100,000) reported as the third highest in London in the ONS figures released on Friday.
"We will be very happy to work with officials or to draw up a proposal ourselves, working with public health colleagues in London and PHE. There is in-house capability and credibility in the council's public health team, as well as resources in environmental health, sexual health and the local health system, the latter being already critical in supporting social care services.
"We have also been overwhelmed with local volunteers who could be trained as additional contact tracers."
The government has been told that Hackney would be happy to either work with officials or draw up a proposal themselves in collaboration with Public Health England and London's public health specialists.
Mayor Glanville and Cllr Kennedy wrote: "We urge your department to make urgent funding and resources available to local authorities to help deliver these vital testing, tracking and tracing efforts to isolate those affected, shield our most vulnerable residents and protect our frontline workforce, and involve us in the detailed planning for this next phase.
"Public health has again become a core function of local authorities like Hackney and it must be at the heart of the next phase of the crisis. It simply won't be good enough to find out about the next phase of the emergency response, especially on contact-tracing and testing, at a 5pm press conference when residents are looking to us to provide an integrated response."
The Department of Health and Social Care was approached for comment.