Coronavirus: Town Hall unveils £370k support package for third sector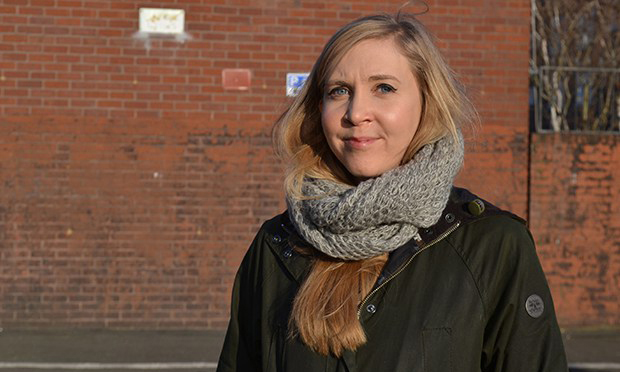 Hackney Council has announced a £370,000 buttress for voluntary and community organisations – but called for central government to do more for a sector hit hard by the coronavirus pandemic.
The new investment, agreed at an emergency cabinet meeting last week, will be pumped into local grant-giving schemes and distributed in support of hyper-local and grassroots responses to the crisis.
It is hoped that the money handed out through Hackney Giving will encourage match funding from individuals and corporate donors.
The announcement bolsters earlier measures taken to support voluntary organisations, such as rent suspensions for those in council buildings and a relaxing of restrictions on how they can spend Town Hall grants.
But the council's voluntary sector chief Cllr Caroline Selman fears the severity of the situation for charities is not being taken as seriously by Whitehall.
She said: "We recognise the fundamental importance of the sector and the challenges it is facing. That's why we have worked closely with our partners to develop a sustainable support package, to ensure that our vital voluntary and community sector (VCS) organisations have the help they need in both the short and long term.
"However, we are extremely concerned that this effort is not being met at a national level, and that this will have a drastic impact on the sector's ability to cope with the challenges faced as a result of coronavirus."
Cllr Selman emphasised these concerns in a letter to Chancellor Rishi Sunak last month, and welcomed the subsequent announcement of a £750 million grants package. 
But the council warns that this falls far short of the £4 billion loss facing the UK's third sector over the course of just 12 weeks – an estimate calculated by the National Council for Voluntary Organisations (NCVO).  
The Town Hall also says that a narrow focus on grant funding, limited to immediate crisis response, ignores the sector's wider support role.
In evidence submitted to the government's inquiry into the pandemic's impact on charities, the council, in partnership with Hackney CVS, called for the establishment of both an emergency grant fund and a 'stabilisation fund' to help services survive the immediate and future challenges brought on by the crisis.
Cllr Selman added: "VCS organisations are paramount to supporting communities throughout this difficult time and beyond.
"The government needs to recognise this, and take concrete, robust measures to support local authorities' efforts to ensure that the sector is given the support it both needs and deserves."
Over 1,400 DBS-checked residents have signed up to the council's recently created volunteering hub, in addition to the numerous mutual aid groups and community projects that have cropped up around the borough.