All My Heroes Are Dead, R.A. The Rugged Man, album review: 'Hip-hop's best kept secret'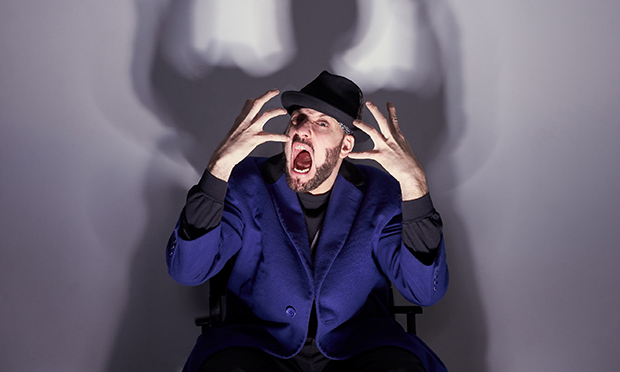 R.A. The Rugged Man, aka R.A. Thornburn, is hip-hop's best kept secret, and that is a hill I am willing to die on.
Despite starting out rapping in the early 90s, his controversy-soaked career has only borne three studio albums.
The most recent of this trilogy is All My Heroes Are Dead, which fans of the New York artist have waited seven years for.
The long wait may explain the album's swollen tracklist, which at first looks daunting, but Thornburn needs every second to explore a plethora of ideas.
Across the album's hour-and-a-quarter running time, he discusses the many facets of his identity.
In 'Golden Oldies' and 'E.K.N.Y', we get insights into the influences of 90s New York, and in 'Legendary Loser' Thorburn discusses mistakes that cost him a $1.8 million record deal.
'The Introduction' and 'First Born' cover the many effects of fatherhood.
What Thorburn is adamant about, however, is that all of these influences can co-exist and he can inhibit multiple characters – soft and tender with his children, controversial and outspoken on stage, thoughtful when discussing sensitive topics such as rape and drug use, as he does on 'Wondering (How To Believe)'.
All My Heroes Are Dead's guest features are a Who's Who of underground hip-hop, with contributions from Immortal Technique, Vinnie Paz and Slug from Atmosphere, as well as big-name verses from the likes of M.O.P, Ice T and several Wu-Tang members.
Thorburn delivers all the lyrical prowess and flow change-ups you would expect, but he also translates this way of manipulating punchlines and gags into vivid and evocative storytelling.
What we receive from The Rugged Man on this project is just that: a rugged medley of fast flows, boom-bap nostalgia and tear-jerking storytelling which details the intricacies of a man who has been around the block, suffered through hard times, but never lost the essence of his sound.