Culture in quarantine: Where to get your fix from home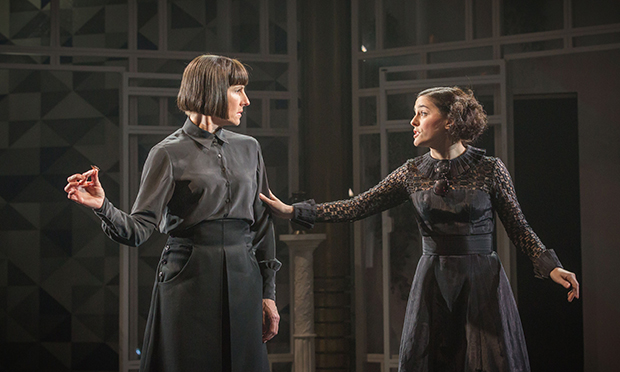 London is a global centre of culture, and Hackney a particularly vibrant and artistic borough within it.
But with our live music events, local art exhibitions and cultural institutions shut down, Londoners – like everyone else – are having to rely on the internet for our culture fix.
The options are near-infinite, but I've rounded up some of the best to keep you entertained.
All of the suggestions below are either free of charge or ask for a voluntary donation.
Music
When lockdown ends, the BBC's stock will have risen considerably; our collective cultural bastion is playing a large part in keeping us all entertained (and sane) during quarantine.
You can visit BBC Music for live music recordings, or head to Radio 1 Live Lounge on iPlayer to watch global artists perform their most popular tunes.
Lizzo's star turn accompanied by Sasha the flute is particularly worth a watch.
If classical music is more your jam, Radio 3 on BBC Sounds has orchestral performances and Choral Evensongs aplenty; you can listen live or on demand.
Of course, Spotify and YouTube are the other constants in this time of turmoil, and it would be remiss not to mention the former's topical 'Coronavirus' playlists.
One of the best is 'COVID-19 Quarantine Party', which offers cross-genre apocalyptic tunes including MC Hammer's 'U Can't Touch This', Britney Spears' 'Toxic' and Fifth Harmony's 'Work from Home'.
Art
If, like me, you've been missing regular excursions to art galleries and museums, it's worth exploring some of the big central London galleries' websites.
Understandably, many smaller local institutions don't have the resources to offer online entertainment in the same way.
The Tate Britain offers a 'Walk Through British Art' in which you follow a virtual path from room to room. In each, you can click on a piece of art to learn more about it.
There are also in-depth examinations of works by artists including avant-garde sculptor Henry Moore and Turner Prize winner Lubaina Himid.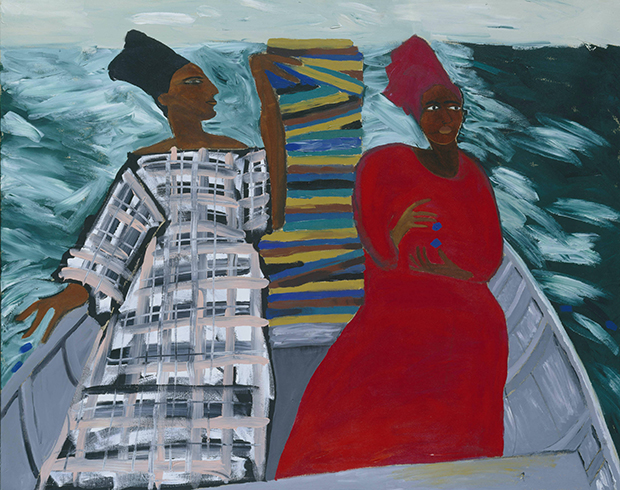 The Tate Modern website has similar facilities, with the option to browse a collection of artworks and some information about them.
Meanwhile, institutions like The National Gallery and The Courtauld Institute of Art offer an even more immersive experience with virtual reality tours. Maximise your screen, put some headphones on and tune it all out.
Alternatively, head to Instagram, where all the big galleries are posting videos, pictures, and interesting nuggets of information to tide you over.
The Wallace Collection has a great online offering and its Instagram page @wallacemuseum is a nice one to follow for paintings and historical objects of interest.
Instagram is also the place to be if you fancy getting arty yourself.
Hashtags like #isolationcreations, run by the Ashmolean Museum in Oxford, allow you to join in with drawing a different object from the museum archives every day.
If you'd rather be the artwork than create it, head for the hashtag #betweenartandquarantine where people from around the globe are recreating their favourite masterpieces in lockdown.
Theatre
When it comes to theatre, we're really spoiled for choice.
The National Theatre streams performances every Thursday which remain available for one week; recent showings have included the musical comedy One Man, Two Guvnors starring James Corden, and an innovative reimagining of Charlotte Brontë's Jane Eyre.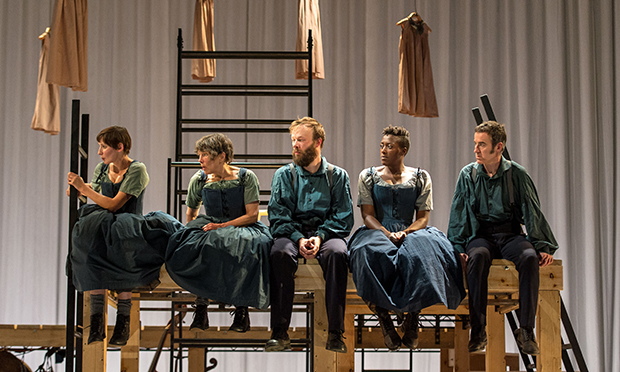 I'm particularly excited for Twelfth Night, streaming from 7pm on Thursday 23 April and featuring Tamsin Greig as a gender-bending Malvolio.
Speaking of the bard, the Royal Shakespeare Company (RSC) has teamed up with the BBC to broadcast six performances between now and September. No word yet as to when this will happen, but it's certainly worth keeping an eye out for.
You can tell Shakespeare is out of copyright, because he's popping up everywhere. My final recommendation is professional fan Rob Myles' project The Show Must Go Online, where you can watch actors perform dramatic readings via Zoom. Bizarre but wonderful.
Meanwhile, the Royal Opera House is streaming Friday premieres of opera and ballet, as part of their series #OurHouseToYourHouse.
The performances, which are also available on demand, have so far included The Royal Ballet's Peter and the Wolf and Mozart's opera Così fan tutte.
Top of my list is Franz Kafka's The Metamorphosis as performed by The Royal Ballet, first streamed today.
Of course, the silver lining of lockdown is that our cultural adventures are not limited to London.
Northern Ballet has launched a 'Pay as you feel' digital season, streaming adaptations of books including Bram Stoker's Dracula and George Orwell's 1984 and asking for a donation if you feel able.
An unfortunate bind of this pandemic is that while many people are short of cash, arts institutions are also facing dire straits as they try to pay their employees without selling any tickets.
Literature
With the temporary closure of public libraries, we've lost a valuable access route to literature.
Books have always provided entertainment, diversion and solace; things that we're more in need of now than ever.
However, with many of us also tightening our belts, giving your hard-earned cash to a big online bookseller may not be an attractive option, either.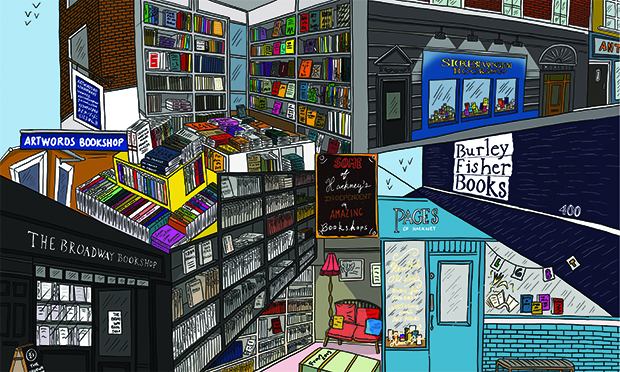 It's worth looking at the second-hand sellers on Amazon, checking out eBay or visiting pre-loved retailers like AbeBooks – you might be able to snaffle a bargain or two.
The other option is to explore audio books through portals such as Spotify, YouTube, or Amazon's Audible service (which offers a 30-day free trial).
Many of the books available for free are the old canonical 'classics', likely for copyright reasons.
F. Scott Fitzgerald's classic '20s tale The Great Gatsby is a particularly good offering from Spotify, or I'd recommend Benedict Cumberbatch's rendition of some Sherlock Holmes stories (what else?) on YouTube.
For something more local, albeit requiring a bit more digging online, have a look at the Citizen's story on how to read your way through the streets of Hackney.
There are still ways to support local bookshops during the lockdown, with places such as Burley Fisher and Pages of Hackney taking orders for vouchers, as long as you're happy to wait for them to re-open.
Podcasts and radio
There are far too many podcasts on art, music and books to count, but The Art Newspaper Podcast is a good one to start with. I particularly like the episode on 'Titian's Poesie', recorded to accompany the unfortunately timed Titian exhibition at The National Gallery which opened on 16 March before the gallery closed due to coronavirus four days later.
BBC Radio 4 also has some good offerings, including Melvyn Bragg's In Our Time (there's a reason it's been running since 1998) and Desert Island Discs.