'Hackney Heroine' Pauline Pearce and family remain stranded in Gambia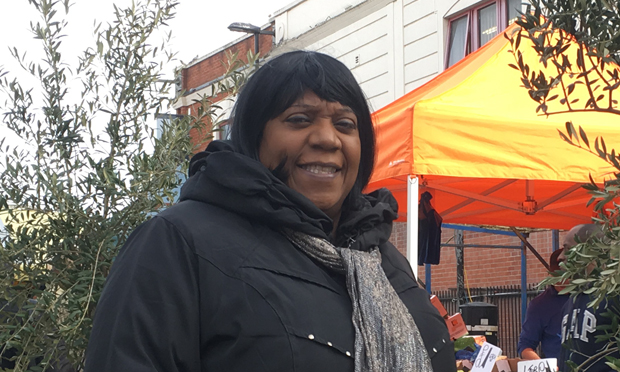 Former local mayoral candidate and 'Hackney Heroine' Pauline Pearce has put out an emotional appeal on behalf of her and hundreds of others who she says are trapped in Gambia as a result of the coronavirus crisis.
In a Facebook video first reported in the Mail, Pearce revealed that she had become stranded on a visit with her elderly father, with both of them running out of vital medication and no means of getting home.
She also claims that 200 others are in a similar position, characterising the government as prioritising repatriations for Britons from countries with greater amounts of people stranded.
It is understood from acquaintances of Pearce that her situation remains unchanged since the video was first released last Saturday.
In an appeal naming Hackney MPs Diane Abbott and Meg Hillier, Pearce said: "Money is running low. We are stuck. I need my asthma medication. Dad's heart tablets are gone, he's on his last round.
"We need to come home, folks, take this seriously. We know it's lockdown over there, but I'd rather be locked down at home in my yard, where I can do what I want, how I want, when I want.
"People out here are suffering, it's not just me and mine. There's a trailer-load more people, people with big health issues, with all sorts of problems. Britain, where are you when we need you?"
Pearce first came to prominence in 2014 after she was recorded powerfully criticising the actions of London rioters, and later ran for Hackney Mayor as the Liberal Democrat candidate, receiving just over 4,800 votes.
Her family had only intended to travel to Gambia for a couple of weeks, and have enough money for one month's rent, but predicted that they could remain stranded for up to three months.
Pearce also offered to give a list of names of those who were stuck with her, saying that the last commercial flight to the UK had left at the beginning of the month, and that buying new tickets to come home was out of question due to lack of funds.
She also spoke of her reluctance to use multiple connecting flights to get home, not just due to the expense, but for fear of travelling to a country suffering from a coronavirus outbreak and becoming a carrier for the virus on her return home.
The former mayoral candidate also questioned why Britons had not been warned that they may not be able to return home when buying their flight tickets, saying that the airline with which they booked had been "quick to take their money", and that their only solution at present was to swim home.
Hackney Liberal Democrat vice chair Darren Martin said: "Speaking to people who have had been in contact with Pauline recently, I know she is upbeat and doing well but is desperate to come home.
"People have been very generous so far on the GoFundMe appeal, but as Pauline has missed the most recent flight, some of that money is going to have to cover accommodation and basic essentials for her and her family.So any donation will be very welcome. 
"I know a close friend of Pauline had written to the foreign office and Meg Hillier. Any support would be much needed and appreciated." 
Friend Ian Roberts launched a crowdfunder for Pearce's plight, which he has said will be spent on accommodation, food and medication for those trapped.
Roberts added: "They are all out of money, food and almost accommodation, and have no way of getting back. Their already paid-for flights were cancelled, she even had to borrow the cash for phone credit to make the video.
"No people deserve to be left stranded without food or medication. It's absolutely despicable how the Government are telling us all here that people have been helped to get back home, when in reality it's all a lie, in this case."
A spokesperson for the Foreign Office said: "We know it's difficult for many British travellers abroad – especially those with challenging circumstances.
"Our consular teams are doing everything they can, especially for those in difficulty, keep Brits informed on the latest developments and help them return – on commercial flights where they are still available or special charter flights as well.
"We'll continue working around the clock to bring people home."
You can contribute to the GoFundMe here