Core Arts launches online lessons for budding gardeners as skeleton staff maintains rooftop haven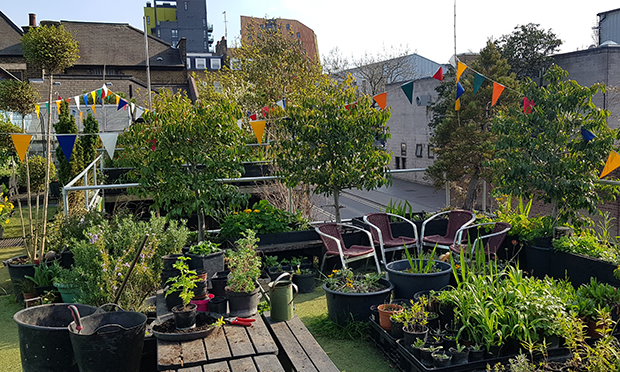 Mental health charity Core Arts, which runs a community roof garden in Homerton where it hosts courses for budding green thumbs, has moved online amid the coronavirus lockdown.
Core Landscapes, the branch of the charity responsible for the garden, is using the internet and social media to keep its education and engagement going.
Weekly films are posted on its Vimeo channel, while constant updates are available on Facebook and Instagram.
For Core Landscapes manager and tutor Nemone Mercer, the sudden switch has posed an exciting challenge.
She told the Citizen: "It's been an exciting journey finding different ways to film the lessons but we are pleased with what we have produced in such a short space of time, with some really good feedback from our clients."
One of her students said the online material was "great", and includes some "really good tips, especially how not to kill your houseplants".
The charity says many of the people who access its classes and community volunteering sessions do not have a garden, so the online lessons also cover caring for indoor plants and things to grow in small spaces or window sills like herbs and fast-growing crops.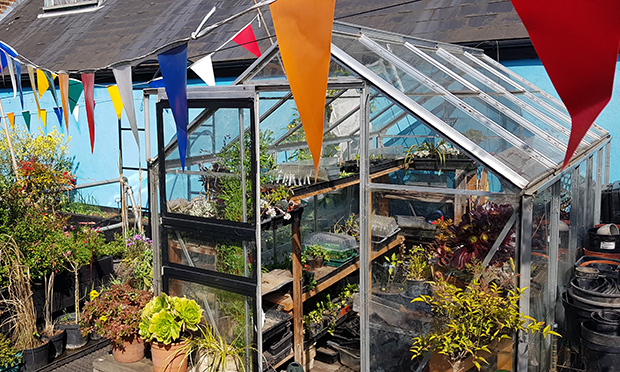 Nemone added: "There is a plant that will thrive in every space you can imagine – it's just a matter of understanding what the plant needs to thrive and emulating it.
"Anyone can be a gardener and you don't need a garden to garden."
More than 200 people helped to create the roof garden last summer when Core Landscapes relocated from a site in Whitechapel, with many of the large trees carried up manually by volunteers.
A skeleton staff continues to water and maintain the garden to keep it growing for when everyone is able to return.
The charity says the garden offers people a chance to learn new skills but is also a place where they can come together and share their passion for nature – all for the benefit of their mental health and wellbeing.
Nemone said: "Never have the benefits derived from the natural world seemed so important now access to it is restricted.
"After this period in time has ended, we will have a revived desire to nurture and protect what we often take for granted."
Core Arts runs an award-winning educational college covering all aspects of the arts as well as horticulture and sport.
For more information, head to corearts.co.uk or core-landscapes.co.uk
Stay up to date on the charity's gardening work through its Facebook page and Instagram feed