It Is What It Is, Thundercat, album review: 'Highly nostalgic yet totally fresh'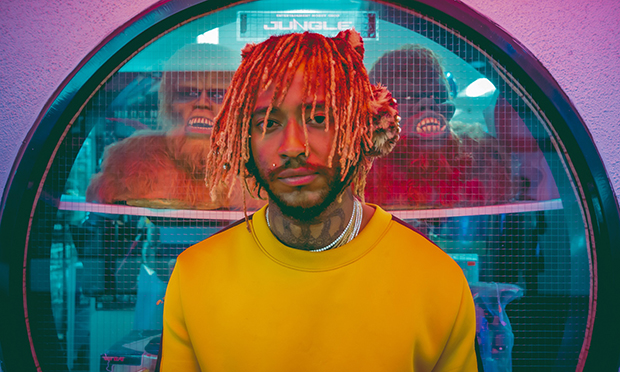 Thundercat's solo album releases have never truly been the pinnacle of his creative output.
Largely, it has been his central role in projects by artists such as Kendrick Lamar and Janelle Monáe as well as his intricately assembled live performances that have brought him into the spotlight.
Whilst some use Thundercat's (aka Stephen Bruner) many creative projects as an excuse for why his own albums have felt under-baked, no such justifications are needed for It Is What It Is.
In this project, a nexus of styles and influences are carefully assembled into highly nostalgic yet totally fresh instrumentals which often do more to convey emotion than Bruner's limited vocal performances.
At its heart, It Is What It Is is an album of acceptance, where Bruner stops grappling with his need to comprehend aspects of fame, love and, most potently, loss.
The long, crawling synths and cosmic sense of isolation created on 'Lost in Space', the pain of one-sided affection discussed on 'Unrequited Love', and the heart-breaking exploration of the grief felt after the passing of his friend Mac Miller on 'Fair Chance' are all accepted under the stoic idea that "it is what it is".
However, the album teaches us that this process of acceptance is something that must be worked on and there is no guilt in being happy in the meantime.
We see much more jubilant and bouncy joints that explore the spectrum of emotion that Bruner can conjure out of his music.
'Black Qualls' with Steve Lacy, Steve Arrington and Donald Glover is funk excellence where artists strut through a discussion of the pitfalls of fame.
Meanwhile, 'Dragonball Durag' shows off how Bruner's humour has been refined from his last album Drunk, where it fell on the wrong side of corny. Bruner uses the sexy, spacious beat on this song to use his pick-up line: "I may be covered in cat hair, but I still smell good."
It Is What It Is is Bruner's best work so far and a big step up in quality as far as Thundercat's solo projects go.