Coronavirus: Homerton Hospital to see fivefold increase in intensive care beds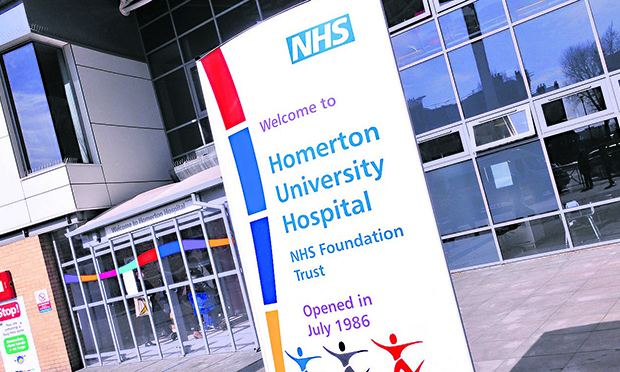 The Homerton Hospital is working flat out to increase its number of intensive care beds, with plans in place to "eventually" offer around 50, according to its chief nurse.
Catherine Pelley, chief nurse and director of governance, revealed last night that the Homerton currently has about 27 patients in its intensive treatment unit (ITU), with an expectation that ventilators and equipment "will start arriving" for more places to be set up.
The Homerton boss warned that if ventilators do not arrive, the hospital will not be able to increase its capacity, though arrangements exist with Barts to move patients across, with the eventual possibility of sending patients on to NHS Nightingale once it opens at the ExCel Centre next week.
Pelley said last night: "The whole focus of the trust across our acute and community services is on the management of Covid-19. All our work is focused on that completely.
"What's fair to say is that how we are dealing with this is changing on a day-by-day basis, so even what I tell you now will be evolving and changing as we are managing the incidents.
"There are ongoing challenges on a daily basis, as it's just so intense and we're so busy. From a system point of view, we've had to significantly increase our mortuary capacity and have continued plans to do that.
"By Easter we will have seen a six- to sevenfold increase in our mortuary capacity, of which the majority will be temporary, but we need to make sure this is sustainable, and there is more work to be done on where funerals can take place."
Planned surgical procedures and outpatients appointments have also seen reductions, with only "urgent work" and clinical pathways around cancer still continuing.
The extended ITU capacity at the Homerton is being rolled out under a so-called 'Supersurge' plan, with the ordinary unit normally running 10 beds and now running around 27, and patients receiving non-invasive ventilation in "greater numbers than normal".
It is understood that about 12 per cent of the Homerton's workforce is not in work due to the impact of the pandemic, either because they are displaying symptoms themselves or living with someone who is.
However, the drive continues to upskill staff not normally placed in critical care or emergency departments, with medical students, student nurses and returning NHS staff abeing deployed to the hospital.
In an update on the supply of personal protective equipment (PPE) for staff, Pelley said: "The Homerton has supplies and is getting supplies, and we have the ability to provide staff with them.
"We have got equipment but we are also trying to make sure that we have more equipment, particularly around our ventilator capacity. We anticipate getting more and more of it.
"There are some limitations on a small number of items such as visors which you only need in certain circumstances."
Pelley went on to pledge that supply of PPE would be for "all staff who need it", with no differentiation between outsourced workers or NHS staff, with the chief nurse emphasising that everyone who needs PPE in an area providing care will have access to equipment.
Discussions are also ongoing on how staff can be prioritised for testing for the virus, with the Homerton hoping that "in the next couple of days" testing will begin, though not necessarily for staff but for those who live with a staff member.
There are also "no further plans" for more draconian lockdown the Homerton, according to Pelley, with significant restrictions already existing with visitors only allowed in exceptional circumstances, with the hospital sensitive to the needs of those receiving end-of-life care or mothers in labour.