Coronavirus: Town Hall guarantees no council tenants will be evicted as result of hardship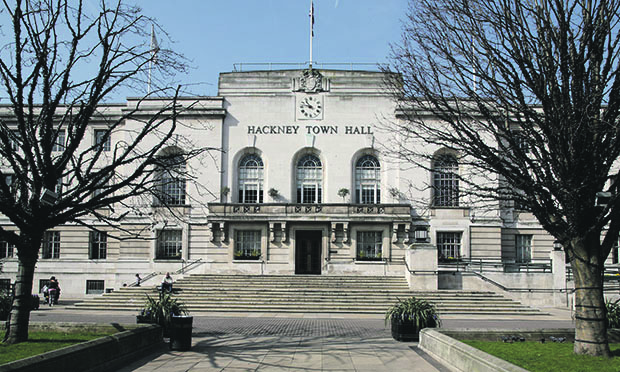 The Town Hall has guaranteed that none of its tenants will be evicted as a result of coronavirus, alongside the publication of a policy on debt which leading councillors have stressed will aim to support residents "now more than ever."
Following measures announced yesterday by the government to protect all private tenants from eviction for three months, Hackney Council pledged to give its tenants "time and help" if they are having difficulty making their rent as a result of the pandemic.
The Town Hall recently announced it would strive to do more to support those living with debt, following a call from the Money Advice Service to creditors such as the council to "reduce the impact of unmanageable debt on people's lives."
Deputy Mayor Cllr Rebecca Rennison, cabinet member for finance, housing needs and supply, said: "Now more than ever, it's important that we have an approach to debt that places the emphasis on supporting residents and the team will be working hard to do this over the coming weeks and months.
"I also want to remind residents of the support available through our hardship funds and the Council Tax Reduction Scheme as well as wider support from central government such as housing benefit.
"If you face a sudden drop in income as a result of coronavirus please visit the Hackney Council website to find out about the support on offer."
The council has further announced that it will continue to make emergency repairs to its tenants' homes even if residents are unwell or self-isolating, while taking measures to protect Town Hall staff, though will hold off on non-emergency repairs until it is safe to enter a property.
It will also be frequently cleaning areas most used on residents estates, including door handles to communal entrances, banisters in stairwells, and lifts.
All estate community halls managed by the council are no longer accepting bookings for meetings or events, with those managed by residents or community groups asked to also shut their doors.
The Town Hall had been drafting its policy on debt ahead of the crisis, which was passed at a recent council cabinet meeting, with a focus on providing advice and support to residents early in their struggle with debt, in an attempt to reduce the use of enforcement agents.
The policy makes mention of continuing with court action "in some situations if debt remains unpaid," but is clear that the policy now adopted aims to "significantly reduce" these cases, in particular for those on low incomes or on benefits.
According to a council report on the policy, the Town Hall is aiming to "take into account personal circumstances" in how it collects debt from residents, with the aim of not pushing people further into financial trouble as a result of taking action to recover its money.
Research conducted by the Money Advice Service and Californian Analysis Centre Inc. shows that just over a fifth of Hackney residents currently live with 'problem debt,' finding monthly payments a heavy burden and missing more than three bills in six months.
Last year's Indices of Deprivation for Engand showed Hackney to be the 7th most deprived local authority area, based on population weighted rankings of all neighbourhoods.
Universal Credit was introduced to Hackney in October 2018, and though it is not due to be fully rolled out across the borough until 2024, quickly "caused or exacerbated personal debt problems," according to the council, with 13 per cent of claims showed not to be paid on time just three months after its introduction.
Cllr Clayeon McKenzie, Cabinet Member for Housing Services, said: "Our absolute priority is the safety of  our residents and our staff. 
"That's why we're putting clear steps in place to ensure that we can continue to safely manage the 30,000 homes across the Council's estates and street properties, and prioritising our resources to mitigate against the risk caused by coronavirus. 
"Central to this is ensuring that any council tenant who risks hardship as a result of the outbreak gets the support they need and does not have to worry about the security of their home, including suspending any evictions for the immediate future." 
If you need urgent financial help, you can apply to the Council's discretionary crisis support scheme here.
If you're having difficulty paying your rent, you can apply for a discretionary housing payment here.
Check if you're eligible for housing benefit or a reduction in your council tax here.