Treasure trove of photos found at the Rio to go on show at Hackney Museum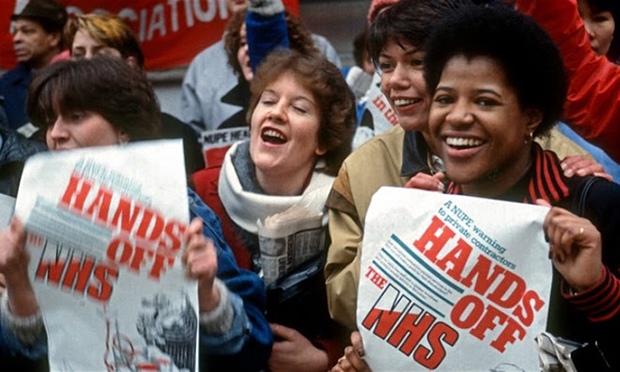 Thousands of photographs of the borough in the 1980s that were "unexpectedly rediscovered" in the basement of the Rio Cinema are to feature in an extensive exhibition at Hackney Museum in May.
The haul of old colour slides was found during a refitting of the cinema's second screen three years ago.
An investigation by Rio staff traced them back to a community-funded photography group called the Tape/Slide Project.
The collective was set up in the 80s by the late Centerprise Bookshop, and gave young people access to professional equipment to capture the highs and lows of Hackney life.
The Rio's basement was then used as a darkroom to process the images, with the best being screened before films as a local news item.
Recognising the importance of the photographs, the Rio called on Stoke Newington photographer Alan Denney to restore and digitise the slides, which could tally up to 10,000 images.
A selection is already being shared on a dedicated Rio Cinema Instagram account. 
The Tape/Slide Project captured the activist spirit of the time with photographs from protests in support of the NHS to the peaceful rallies after the murder of Colin Roach at Stoke Newington Police station in 1983.
They also reveal the vibrant, sociable side of the borough, with pictures of a children's festival, bingo nights, life on housing estates and weekends at a bustling Ridley Road Market. 
Work is now underway to connect locals now to the images of back then. Hackney Museum is appealing to anyone who was involved in the Tape/Slide Project, Centerprise Bookshop or the Rio Cinema to get in touch and be credited for the work.
The museum is hosting two sharing events inviting people to view the images, recall their memories of 80s Hackney and help identify people they recognise.
The sessions will be an opportunity to contribute to the curation of the exhibition, which will run from May until August. 
The Town Hall's arts and culture boss Cllr Guy Nicholson said: "The journey of these images, from the way they were made to their unexpected rediscovery in the Rio basement, to becoming a major exhibition at Hackney Museum, is a testament to how our local museum captures the history of Hackney's communities and curates it in a way which enables us to connect with and celebrate our cultural past."
The sharing events will take place on Friday 13 March, 1-3pm, at the CLR James Library in Dalston, and Thursday 19th March, 5-7pm at Hackney Museum.
Tickets are free but booking is essential. You can also get in touch with the museum by emailing museumbookings@hackney.gov.uk