We Swim to the Shark, Georgie Codd, book review: 'Subtle insight into the inner psyche and the natural world'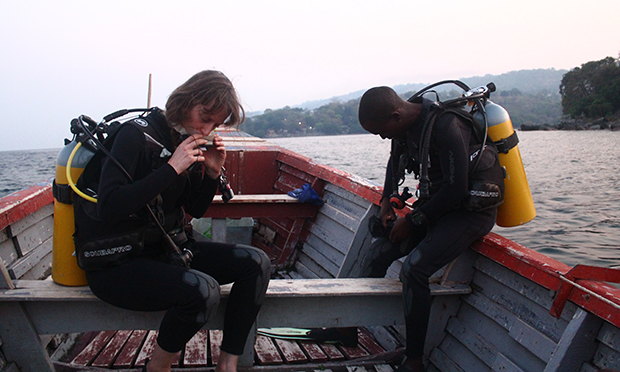 Fear. We all get it – some are afraid of heights, others of crowds, others still are generally anxious.
We Swim to the Shark: Overcoming Fear One Fish at a Time is the debut non-fiction tale of one woman's mission to conquer her terrors.
Hackney-based author Georgie Codd's fear is of fish – ichthyophobia – acquired through a series of seemingly minor episodes in childhood.
To conquer it, she decides to swim with the largest fish of all, the whale shark, which can grow up to 40 feet in length.
To this end she embarks on a quest that takes her as far afield as New Zealand, Thailand, Mexico and an island called Mafia off the coast of Tanzania.
This quest also involves learning to scuba dive and free-swim, interviewing a wide range of conservationists, and acquiring a prodigious knowledge of fish large and small.
A dull job and a humdrum existence give added impetus to her adventure. Her boyfriend is initially supportive, and gradually her plans take shape.
Then her life changes around her, and her search for salvation widens.
Finding a whale shark is no easy feat, and her challenge gives her plenty of time to think.
As she explores her own emotions, Georgie discovers that her phobia is about more than just fish – it is a fear of the unknown and of death itself, manifest in all potentially dangerous aquatic life.
With Moby-Dick very much on her mind, Georgie remains focused on hunting down the elusive whale shark to slay her fear once and for all.
Shifting between autobiography and nature writing, We Swim to the Shark offers a subtle insight into the relationship between the inner psyche and the natural world.
We Swim to the Shark: Overcoming Fear One Fish at a Time by Georgie Codd is published by Fleet, 2020. ISBN: 978-0-7088-9917-5. RRP: 14.99