'Home by bedtime': Town Hall recruitment drive puts out call to locals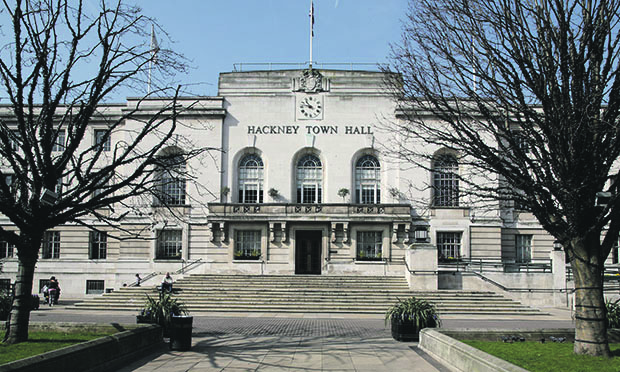 The Town Hall has put out a call to locals to apply for jobs at the council in a bid for a more representative workforce.
Posters with messages such as 'Home by Bedtime' and 'Your Commute Sucks' are designed to draw attention to a wider drive by the council to present an attractive option for people looking for a new role.
The policy dovetails with a push by Mayor Philip Glanville's administration to bring more services in-house.
The Town Hall wants local residents to make up around a third of its workforce in five years time, up from its current level of 26 per cent.
Announcing the campaign, Cllr Carole Williams (Lab, Hoxton West) underlined that the council is not just selling the benefits of walking to work and the motivating factors of working in one's own community, but recognising the advantage it would bring to its own perspective as an employer.
Cllr Williams said: "I get to walk to work through Haggerston Park and London Fields. Even on a chilly, rainy day, it's a lovely walk.
"What having a diverse local workforce would offer us is an understanding of different issues that affect different communities.
"Whether it's where you've gone to school, or how you navigate the borough, how you access local services, or whether you access them. Understanding that as a local authority is quite key – having that perspective from somebody who works on your team is incredibly important."
In one survey conducted by the Town Hall, 70 per cent of residents said that they had never considered working for the council, a figure the council is seeking to shift with its campaign.
It is understood that in 2003 the level of people living locally and working at the council sat at 40 per cent, and declined to 24 per cent before the Town Hall's apprenticeship scheme brought it back up to current levels.
With 18 per cent of applications coming from Hackney postcodes, the Town Hall hopes its messaging will push this figure upwards, while accepting that recruitment managers will determine the outcomes of applications.
The campaign will be part of a wider attempt to make working at Hackney Council an attractive option for locals, as the Town Hall competes with the private sector, the Greater London Authority and 31 other boroughs.
Part of that will see the council trying to challenge the perception that it is only interested in people from a background of working in local government, as well as holding employment fairs and simplifying job titles.
The Town Hall is also keen to have more of its own tenants working for it, allowing it to get a "better foothold" as an employer among communities on estates.
One potential result of the campaign will be a drive downwards in what the council spends on agency workers, though Cllr Williams stressed that putting targets on bringing such a spend down is "quite difficult" due to seasonal need for some specific roles.
A spokesperson for Hackney Council added: "There isn't a profession that isn't represented in the workforce, whoever you are or what you aspire to do.
"It's a real challenge in London boroughs to have a really good, stable, permanent workforce, as the employment market in London has a lot of opportunity in it and it's quite volatile.
"It's not just about putting posters up with messages on them, there's a whole workstream about how we can open ourselves up as an employer better to a more diverse local audience."