Town Hall warned not to include gas-fired boilers in future housing schemes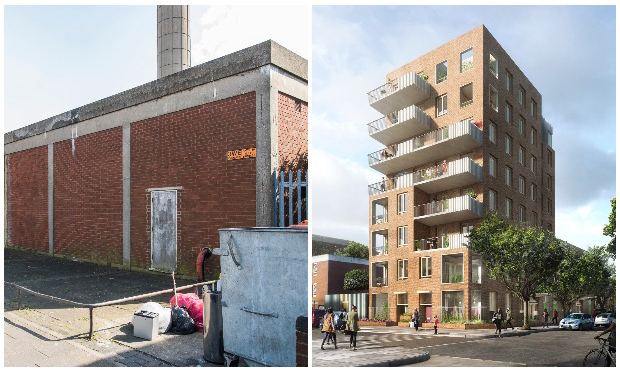 Town Hall officers were being warned by environment chief Cllr Jon Burke (Lab, Woodberry Down) that councillors would not "nod through" homes heated by gas-fired boilers in future.
The comments came as councillors approved a builder for 26 new affordable homes on the site of the old boiler house on Clapton Park Estate's Pedro Street.
It is understood that the Housing Supply Programme (HSP), which builds homes on empty or underused land, had made a commitment to councillors not to incorporate the emission-producing boilers in future schemes.
In response to questioning from Cllr Burke on the subject, Chris Trowell, head of the HSP, said: "I had anticipated when we spoke that this would be the last one. We are reviewing other schemes in the programme, and to the best of my knowledge [Pedro Street] is, but I'm happy to come back to the councillor separately on that."
Energy use in homes accounts for 14 per cent of the UK's emissions, and to achieve an 80 per cent reduction in emissions by 2050, 20,000 homes would have to switch to low carbon heating every week between 2025 and 2050.
According to officers, the Pedro Street scheme, which offers 13 socially rented and 13 shared ownership homes, was not large enough to have a community heating system, with "significantly more" dwellings required for such a provision to be "economically feasible".
Cllr Burke said: "As you aren't continuing with gas-fired boilers, whilst I recognise that the site is not sufficiently large to justify connection to a community heating system, I think it's important to elaborate on what steps were taken to avoid the use of gas-fired boilers.
"It would be nice to know what formal process was undertaken. Obviously [officers] will be aware that the Climate Change Committee has recommended we should be managing a retreat from them, not seeking to build them into new schemes if at all possible.
"We should note that the HSP made a commitment not to build new gas-fired boilers. This is not my peccadillo. As you know, this is a long process of getting us to where we need to be, so we need to be thinking about future schemes that are not exposed to those gas fired boilers."
Officers explained that gas-fired boilers were the "default system" in 2018 when planning was secured for the site, and while Trowell acknowledged that "the world has changed a bit", he added: "It does take a year or two for schemes going through procurement to catch up with the shifting policy landscape."
The HSP boss added that the specific site could not be looked at again with a different system without a "significant cost and time implication", while being warned by the environment boss that similar schemes would be unlikely to meet with councillors' approval in the future.
In the report on the scheme, Hackney Mayor Philip Glanville (Lab & Co-op) said: "The Programme will see the delivery of more than 400 new homes, with a target tenure mix of 70 per cent for social rent and shared ownership, with 30 per cent outright sale.
"The Pedro Street development will replace an old, now demolished boiler house that had become an eyesore on Clapton Park Estate. It is being replaced by 26 new, genuinely affordable homes for Council social rent and shared ownership.
"In addition, new landscaping and public realm improvements will provide a link between the development and Gilpin Square, and the shared surface will make the area more welcoming for pedestrians and cyclists."