Michal Turtle, Café Oto: 'An eclectic combination of sounds and influences'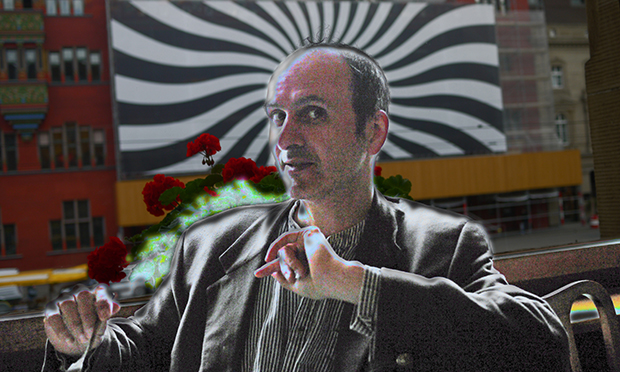 Upon entering Café Oto, a spacious yet cosy venue sequestered down a side road between Dalston Kingsland and Dalston Junction, one is immediately struck by the wealth of vinyls and cassettes on display by the door. Music feels very much a part of the social tapestry here. 
The artist performing is Michal Turtle, a musician whose rise from relative obscurity was facilitated by the democratising waves of the internet, cresting as they have in an era in which public interest in arcane and enigmatic music is surely at an all time high.
As the lights dimmed and a hush fell over the expectant crowd, the opening act Leyden Jars commenced an atmospherically taut and mesmeric performance. From a pair of suitcases, each apparently home-modified with an array of dials and knobs, darkly dystopian and industrial sounds emitted; throbbing bass rhythms, mechanical clicking, drone noise, and occasional melodies, breaking through like flowers amidst concrete; developing a complex sonic topography of a brutal, yet beautiful, modernity.
As Leyden Jars concluded their performance, thus lifting their spell on the audience, and after a short break, Michal Turtle and his collaborator walked onstage to rapturous applause.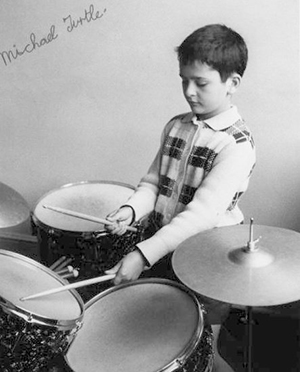 Based around repetition of rhythmic electronic beats, Michal Turtle's jazz-inspired keyboard floated on top like a paper boat down a trickling river.
The music's various twists and turns, diversions, and changes in tempo and style, an eclectic combination of sounds and influences and a deep musical legacy, all converged to create a distinctly impressive and interesting musical performance.
Using a computer, Turtle chopped and changed the sounds of the keyboard, reflecting the diversity of sound so integral to his musical oeuvre.
Powerful and yet dissonant, with elements of jazz, funk, and with simple yet gorgeous melodies, Turtle brought to reality the abstract sense of discordancy and irregularity that is so much a part of regular life.
Although the sounds appeared to be looped and electronically crafted, it was deeply impressive to see how much Turtle makes such novel use of live instruments within the confines of his driving foundational sounds.
I detected a hint of Suicide, a hugely influential electronic act from the 1970s, whose revolutionary use of the keyboard served to develop a richly experimental heritage from which Turtle's music draws so powerfully.
Yet Turtle is very much in the midst of this musical heritage, too, occupying the rawest and most interestingly eclectic fringes of creative electronic music. This was more than apparent from the reactions of many in the crowd, who understood and appreciated his place in musical history.
This sense of history, such an enigmatic and subjective concept, yet so tangible and with such a long reach, perfectly encapsulates all that is so enlivening about Michal Turtle's work.
To see him live was an absolute pleasure.