Unions slam efforts to reform Town Hall workplace culture as 'too little, too late'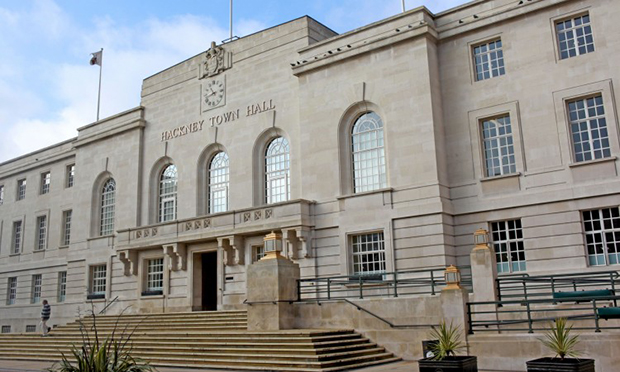 Local trade union reps have delivered a withering assessment of Hackney Council's efforts to address concerns over its workplace culture.
The Town Hall was rocked by a report released by trade unions in 2018 detailing allegations over bullying and harassment within its call centre, leading to an independent investigation into working practices carried out by HR consultant Steve Sherman.
While the investigation did not confirm the allegations, it did call for "urgent steps" to be taken to address problems with management culture and working practices in the centre.
Hackney Mayor Philip Glanville (Lab & Co-op) addressed the council's work in response to the bullying allegations at a meeting this week, alongside updates on Brexit, support for councils by central government, and the climate emergency.
A UNISON spokesperson said: "That the committee ranked this issue as important as Brexit, climate change and local government spending demonstrates the strength of feeling from all concerned and an appreciation of the seriousness of the issue for staff and residents.
"It was only after the trade unions ceased cooperating with the council, the negative press and our plea to members that the council acknowledged that there was an issue with bullying and harassment, implemented a new equality strategy and have now taken steps to have a more reflective leadership team.
"On issues in the call centre, the council appear to be taking tentative steps but we say these are too little, too late. There remains an unacceptable number of non-permanent staff across the council and the council has done little to mediate the broken relationships between staff and management. Staff feel let down and there is a lot to do to repair those relationships."
The level of full time agency workers currently employed by the council is at 760, out of approximately 4,100 full time employees, with about 120 cleaners, caretakers and facilities managers in schools recently taken inhouse to work directly for the Town Hall.
By comparison, the level of agency staff employed by the council sat at just over 830, for the end of 2018, out of a workforce of around 4,400.
In the call centre, 63 per cent of workers in the job between one and four years at December 2018 were found to have been agency workers, with poor working relationships in the department found to be such as to have a "major impact on staff morale and service delivery".
While the Town Hall achieved a standard of excellence in the Local Government Association's (LGA) Equality Peer Review in April 2018, UNISON pointed out at the time that the review highlighted "higher rates of dissatisfaction amongst BAME and disabled staff" in the Town Hall.
The Town Hall has since launched an initiative to support BAME staff progressing, with staff helping to shape an action plan which was launched this week.
A campaign is also being rolled out to give a bump to local recruitment, part of the Town Hall drive to develop a more "inclusive" workforce.
At a council meeting this week, the borough leader reiterated the Town Hall's commitment to "inclusive leadership", having rolled out training for its managers on equalities, bullying and harassment, committing to insource more services and reducing the use of temporary staff.
Mayor Glanville also said that the issues identified by Sherman within the call centre were "improving", stressing that the changes being put in place across the council workforce had not been reactive to the unions' campaign over workplace bullying, though on this point UNISON disagrees.
The trade union has added that it has "genuine concerns" over a lack of adoption of recommendations made to the council in April of last year.
These include calls for the recording of protected characteristics in grievance cases, that its workforce profile be updated to include agency workers, and that a committee be set up to specifically scrutinise equalities issues.
UNISON added: "We and the other trade unions of course welcome any commitment to insource staff and reduce temporary staff. However with the continued pressure on the council's finances we are concerned that in the drive to make further savings the welfare of staff and the management of their workloads often seem to take second place and ultimately result in more agency staff."
Councillors on the influential scrutiny panel had no specific follow-up questions on bullying and harassment within their organisation for the Mayor, though Cllr Nick Sharman (Lab, Hackney Wick) pressed the leadership for answers on any targets that had been set for a reduction in agency staff.
Neither the Mayor nor Cllr Carole Williams (Lab, Hoxton West), cabinet member for employment, skills and human resources, was able to give Cllr Sharman an answer at the meeting. Mayor Glanville has since pledged to "monitor and challenge progress in this area."
Mayor Glanville said: "All of us in the administration took those allegations of bullying and harassment seriously. Following the investigation, an action plan was produced to implement the recommendations of the independent review into allegations of bullying and harassment in the Housing Contact Centre.
"We have a very clear commitment to inclusive leadership. That came from some of the challenge that trade unions put, but it also came from our staff survey, from the political leadership of Cllr Williams and senior officers across the organisation.
"In terms of the specifics around the housing contact centre, there has been continuous engagement from the acting group director of housing transformation team. We are seeing some improvement there on some of the issues that came from the review that we did, and we are keeping trade unions up to date on that work.
"Our commitment is strongly across the workforce to insource more services, reduce the use of temporary staff, having management training around equalities, bullying and harassment, and making sure that we're constantly going back to our workforce and embedding those principles in everything that we do."
Hackney Council's chief executive Tim Shields added: "The council has clear and robust processes and procedures for reporting bullying and harassment and we take any reports extremely seriously."
EDIT: This article was updated at 11:30 on 7 February 2020 with an expanded comment from Mayor Philip Glanville, a comment from council chief exec Tim Shields, and more recent figures on agency workers in the Town Hall.