Local health merger could mean loss of 'accountability and money', councillors warn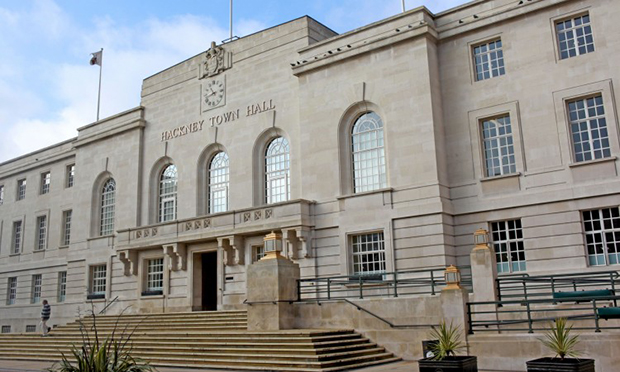 The merging of health bodies across the entirety of north-east London could see a loss of local accountability and funding, according to warnings from the chair of a committee tasked with scrutinising health in Hackney.
The merger, which would see City & Hackney clinical commissioning group (CCG) being bundled into a larger integrated care system (ICS) across the region.
Cllr Ben Hayhurst (Lab, Hackney Central) said the prospect of a lack of consultation is "presposterous" when 85 per cent of the area's health budget is being devolved upwards back in September.
He took up the issue with Hackney Mayor Philip Glanville (Lab & Co-op) at a Question Time event last night.
Cllr Hayhurst said: "There's a real risk of moving in the opposite direction, with a possible merger next year of a single CCG across seven boroughs.
"It may mean loss of accountability and loss of money. Previous conversatons we've had – one way to mitigate against that would be an undrstanding that the money that we ought to have stays in Hackney even if there is a seven-borough CCG.
"But increasingly coming out of government are diktats that if one area is in surplus then it has to go to another area. What hope is there for retaining an accountable CCG in Hackney and Hackney's health money by and large staying in Hackney?"
Under the proposals, which are called for as part of the NHS Long-Term Plan, healthcare planning and commissioning would be merged across City of London, Hackney, Barking & Dagenham, Havering, Newham, Redbridge, Tower Hamlets and Waltham Forest.
Mayor Glanville, who currently oversees health in the borough following the election of Feryal Clark as MP for Enfield North, has pledged to secure a commitment that Hackney will get to "preserve what works" under the changes.
City & Hackney CCG, which is currently responsible for planning and commissioning healthcare locally, was awarded an 'Outstanding' grade by NHS England in 2018, and has recently won awards for its social prescribing, as well as physical health outcomes for those with a severe mental illness.
The Mayor added that he is "extremely annoyed" that engagement over the changes has not restarted since the purdah period ahead of the general election necessitated all communication with political leaders to stop.
Mayor Glanville said: "It's been long-postponed what the democratic structures at regional level will look like. We've had a lot proposed, then nothing happening. I think what is important for everyone to remember is that our CCG works, and is one of the best-performing in the country.
"There are parts of London where the CCG never delivered for local people, didn't engage with the borough.
"That's fine for those parts of London where they want to see and value a different approach, but I think none of those things apply to us."
On an optimistic note, the Mayor added that the strength of Hackney's local health system could provide "leverage in whatever comes next", while stressing that getting answers on how governance, freedom and financial resources would operate under the new system are "critical".
City & Hackney CCG was approached for comment, but had not responded by time of going to press.
Back in September, David Maher, managing director for City & Hackney CCG said: "Within the expectations of the Long-Term Plan there are aspirations for modernising our community services, primary care and mental health services.
"There's also an expectation that the commissioning architecture itself will begin to modernise too, particularly to take into account new ways of partnership working with local authorities and our provider bodies.
"There is the added expectation that commissioning administration costs will reduce by about 20 per cent, which obviously requires us collectively to look across NE London at how we administer public resources differently."