Residents fighting to keep under-threat Frampton Park community hall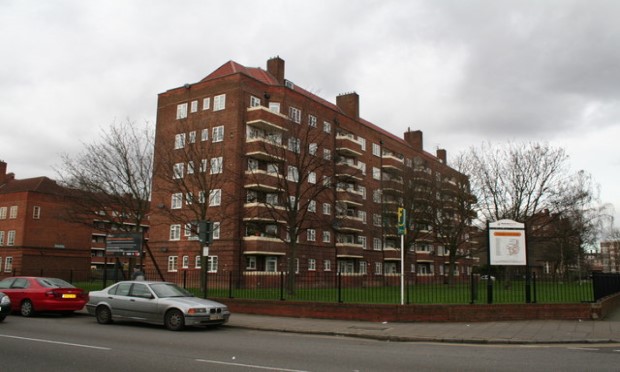 Residents on Frampton Park Estate are fighting to keep their community hall from being demolished by the council to make way for new housing.
The hall is one of four sites on the estate being looked at as part of the construction of over 100 homes, around two thirds of which are are planned to be social rent, or shared ownership, prioritised for families already living there.
However, residents have questioned why their hall has been earmarked by the council as "underused", raising concerns that its loss could hurt community life.
Torren Lewis, vice chair of Frampton Park tenants and residents' association, said: "It's basically breaking the community up. That's the place where all the young guys would go, there was a food bank there. The estate could turn back to antisocial behaviour, drug dealing and people standing around drinking.
"The Housing Supply Programme builds on underused or derelict land. But this hall was never underused or derelict, so how it did it get onto that programme? It doesn't fit the requirements.
"[Community support organisation] Hackney Quest were in there, and when we reopened it last week, there were already people using it.
"I'd like to tell the Mayor to take it off the programme, because it shouldn't be on there. It is popular. I've asked for Hackney Quest to go back in there as it was, providing an irreplaceable service to our residents. Hackney Council should subsidise the rent."
Hackney Quest occupied the hall for six years in a no-rent arrangement with Young Hackney, and have confirmed that in that time the hall was "thriving".
Hackney Council has stressed that the description of the hall as "underused", which at time of writing still appeared on council literature concerning the scheme, was not in order to justify the demolition but "to acknowledge that the level of services currently offered are limited".
Lewis countered that if services are currently limited, it is because the council has limited them.
It is understood that residents offered an alternative to the demolition of the hall – a renovation with a low-rise block of 100 per cent social housing built behind it, paid for by the private sale of flats on the site of the former Frampton Arms and Lyttelton House.
It is not known whether this alternative was considered by the Town Hall.
As at 2019 there were 147 families at Frampton Park on the waiting list for a housing transfer, including 22 families in the 'urgent' band, which includes overcrowded households in need of two or more extra bedrooms and people with urgent health needs.
The council is also planning a "major investment" in the estate's other community facilities, including the nearby Elsdale community hall.
Hackney Mayor Philip Glanville (Lab & Co-op) said: "The whole of Hackney is facing a critical housing crisis – but Frampton Park in particular has far too many families forced to remain in homes that are entirely unsuitable, whether due to overcrowding or medical reasons, as they have nowhere else to go.
"Our plans mean making the best use of the space we have on the estate to build desperately needed, genuinely affordable council homes prioritised for families in need already living locally. This year the first of these homes will be let to local families.
"This however is only part of our investment in the estate – having listened to local residents and councillors, we're also committed to funding major improvements to community provision across the estate to ensure the facilities available at Frampton Park will be better than they are today."