Job vacancy – Hackney Organiser for London Renters Union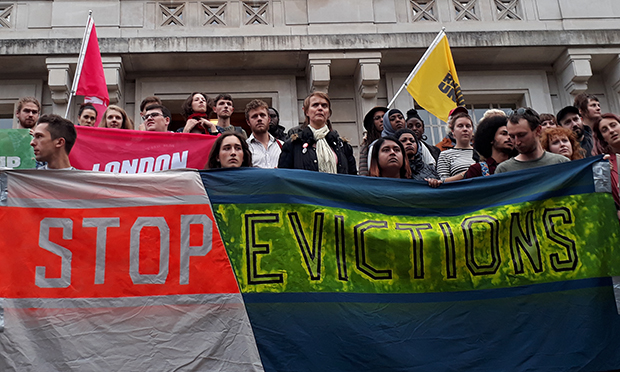 Job vacancy – Hackney Organiser for London Renters Union (LRU)
LRU, Raven Row, 56 Artillery Ln, E1 7LS
Salary: £24,277 per year
Hours of work: 30 hours per week usually spread over four days. LRU workers are expected to be available to work some evenings and weekends.
Application deadline:  8pm on 4 February 2020. Interviews are scheduled to take place during the week starting 10 February.
Do you have roots or strong connections in Hackney? Do you want to help stop renters from getting ripped off by dodgy landlords and estate agents, or getting priced out of the borough all together? Do you believe in the power of community to get organised and create change?
We know that rents are rising faster in Hackney than any other area in the country and that council houses are impossible to come by. We know that landlords are making a killing and that the communities that are the heart of Hackney are getting pushed out by gentrification, like we've seen at Ridley Road market and so many ex-council estates.
Ideally, you'll have some experience helping people get inspired and involved in issues that matter to them, you'll know the ins and outs of Hackney and be comfortable building new relationships and helping people feel stronger by coming together for a cause.

Above all else, we're looking for people who believe in the power of community to get organised and create change and who can inspire and empower our members to organise collective struggles. If this sounds like you, we'd love to hear from you, even if you've never done this kind of job before.
To read to full job description and apply, visit londonrentersunion.org/2019/organiser-hackney/