Dialogue in the Dark, Space Studios: 'An hour in total darkness that helps us appreciate different forms of awareness'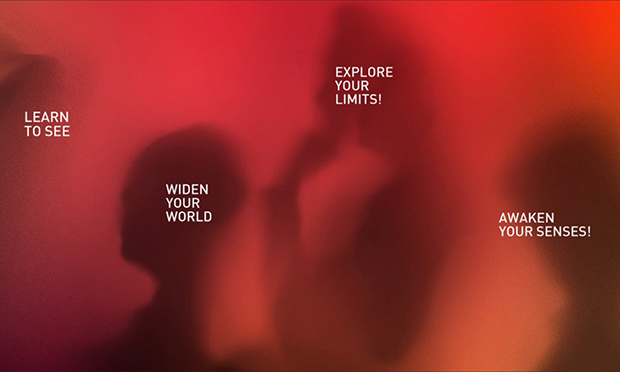 I feel my way into the park, clocking with my hands a fence, a bench, a railing, bushes and trees (which are big and rough).
The process is slow, halting, and daunting, for this is the first time I have been blind to open space around me.
At first I am definitely out of my comfort zone, but by the end of an hour in total darkness, I am beginning to appreciate the many different forms of awareness. The cane helps, sounds orient me, but most important is the voice of my guide Mary, as she patiently leads me through what would otherwise be an obstacle course.
I am at Dialogue in the Dark, an immersive exhibition that enables sighted people to experience what it is to live with a visual impairment.
The project, which was developed in Germany in 1988, has been mounted in 45 countries across the world.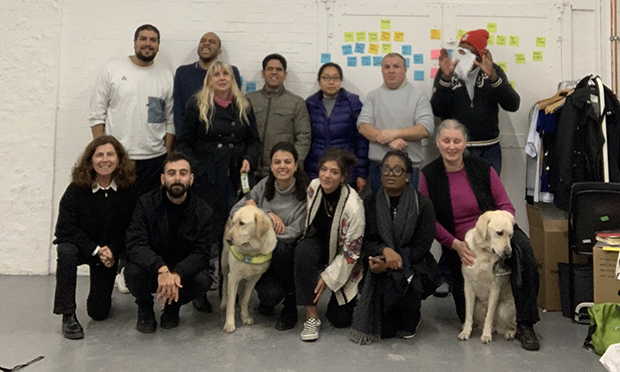 Now Muse Projects have created in a Hackney art gallery a simulacrum of Victoria Park, complete with bridge, cafe and bus shelter.
During my time there I manage – clumsily – to ride a bus, shop for fruit and veg, buy tea and biscuits, and have a fascinating conversation about what it is like to live in London with low vision.
Project director Huseyin Kemal Gunduzler was profoundly affected by Dialogue in the Dark when he encountered it in Istanbul last year.
"I questioned a lot of things", he says. This experience led him to find out more about visual impairment, and he was amazed to hear stories of blind people bungee jumping, skydiving, and engaging in other activities that even many of the sighted shy away from. 
On reflection, it is obvious that people of all different sorts should enjoy these activities, and no reason to think that sensory disability should be an insuperable obstacle.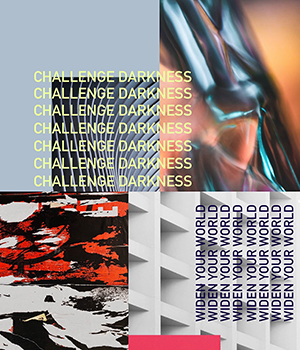 Gunduzler was keen to bridge the gulf in understanding that so often arises when it comes to difference, and the hesitancy of fully sighted people to engage with the needs of others.
He offers the fitting analogy of a parent struggling to get a pram up a flight of stairs – it is the most natural thing in the world to ask them if they need help, and so it is with visually impaired people.
All we have to do is ask.
When I ask my own guides what local authorities can do to make neighbourhoods more friendly to those with low vision, I am expecting answers about street furniture, cars and A-boards.
Instead it is skills and training that seem to be highest on the agenda of the staff at Dialogue in the Dark.
Modern technology enables them to navigate both physical and online worlds with relative ease, but those I am talking to are highly skilled; their concern is for others just learning how to get around.
Funding cuts have carved hefty chunks out of the budgets of local authorities, meaning less independence, less community engagement and less useful activity for those adjusting to urban life with disabilities.
For the rest of us, the challenge is to be more aware of the world we live in; for even those with perfect vision often fail to see people with disabilities who are right before our eyes.
By depriving people temporarily of sight, Dialogue in the Dark makes us look around a bit more.
Dialogue in the Dark is located at 129-131 Mare Street, E8 3RH. Tickets start at £22.16.