Town Hall told to pay thousands to mother and son over 'unsuitable accommodation'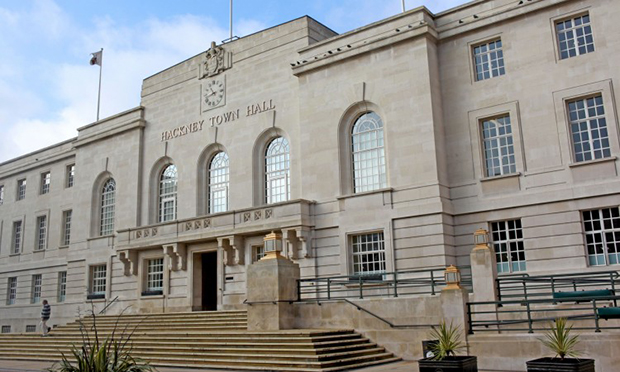 Hackney Council has been told to pay a mother and her teenage son over £7,000 because of the "detrimental effect on their mental health and wellbeing" caused by living in unsuitable accommodation for three years.
The woman, identified only as Ms B, complained to the Local Government and Social Care Ombudsman (LGSCO) that she had been left living in one room with her teenage son, which she said affected his ability to study and her own quality of life.
The LGSCO said: "Councils face a difficult situation when it comes to housing, the demand far outweighs the supply. However, this does not negate the Council's duty to provide suitable accommodation.
"The council often must place people outside of the borough because of a shortage of affordable and available accommodation. Because of Ms B's son's schooling it kept them within its borough, but therefore struggled to find suitable accommodation.
"The council accepts Ms B's accommodation became unsuitable from October 2015, and it should have been looking to move her and her son. When Ms B raised concerns in 2016 the council missed an opportunity to resolve the situation, and wrongly said the family was suitably housed."
If somebody applying for housing to the council is threatened with homelessness, the Town Hall is legally obliged to secure suitable accommodation for them.
People in 'priority need', such as those with children, pregnant women, or people with serious health problems, are entitled to emergency accommodation until their homelessness application has been assessed.
A councillor is said to have approached the Town Hall on the family's behalf in 2016, but was told that they were "suitably housed".
Ms B and her teenage son lived in a one-room flat with cooking facilities and a shower room for three years, with the LGSCO saying there is no evidence in their case that the council carried out its routine checks on those placed in unsuitable temporary accommodation.
The ombudsman's decision, which was made in September 2019, has resulted in agreed actions by the council of an apology to Ms B, a payment of £7,400, and a review of its procedures.
There were nearly 13,000 people on the Town Hall's waiting list in 2019, with up to 500 more applying to be added each month.
In 2018, the council offered properties to 1,187 people on the list, meaning it would take over a decade to house those waiting at present.
Hackney Council said in June last year that it will "reluctantly" continue to look outside the borough and outside London to house people through its Move On Team, blaming central government policy in not matching local housing allowance (LHA), the rates used to calculate housing benefit to tenants renting from landlords, to local rents.
The family was placed on a 'move on list' in 2015, according to the LGSCO, with the Town Hall now accepting that that the one-room property was suitable only as short-term interim accommodation.
The LGSCO decision reads: "Ms B explains that her son was studying for exams and found it very difficult to do so within the accommodation. The two of them were sharing one room so there was no privacy.
"Ms B's son therefore went out a lot, which made Ms B worry about his safety. The situation affected their mental health and wellbeing."
Ms B and her son are now understood to have moved to a one-bed property, leaving them still one bed short. The Town Hall has assessed where the two are currently living as suitable as temporary accommodation.
The family are said to be bidding on properties, though this process can take years, with Ms B advised by the LGSCO: "[She] can improve her chances by bidding regularly, only bidding on properties she is eligible for, and keeping her rent payments up to date."
Cllr Rebecca Rennison (Lab, Kings Park), cabinet member for Finance and Housing Needs, said: "With over 3,000 households currently homeless, the council does everything it can to ensure these families are suitably housed in the short term and are supported to find a permanent home in the long term.
"However, clearly something went wrong in this instance and we apologise to Ms B and her son for the difficulties this has caused them. 
"The ruling from the Ombudsman recognises the challenges Hackney faces, particularly when trying to keep families in the borough for reasons such as school exams, and we will continue to do all we can to support those who find themselves facing homelessness."
EDIT: This article was updated at 13:36 on Tuesday 7 January to include a response from Hackney Council.