An Opinionated Guide to Vegan London, Hoxton Mini Press: 'Highly informative digest of animal-free eating'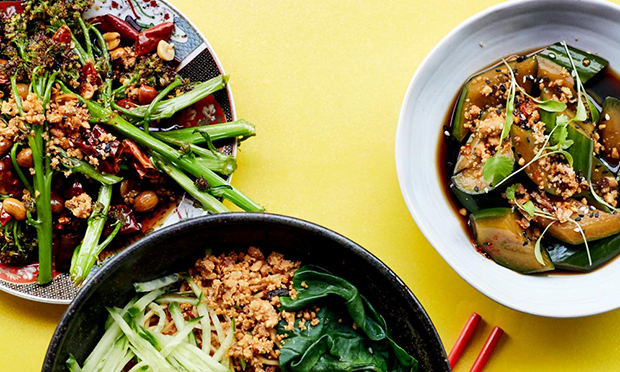 In the space of a few years, plant-based eating has gone from being a niche pursuit practiced by the earnest few to a gourmet sensation. And London – more specifically east London – is the epicentre of this global phenomenon. 
Now the Hoxton Mini Press have extended their Opinionated Guide series to all things vegan in the capital.
This compact but nicely-produced volume opens with a series of mouth-watering photos of food – enough to make you want to find out more, regardless of your dietary preferences.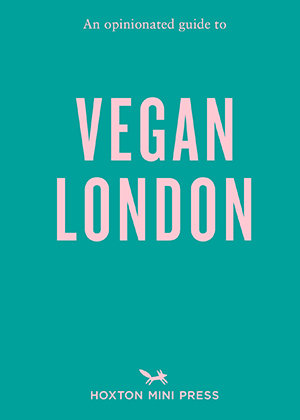 Then come the listings, set out by London region. The 'East' section is by far the bulkiest, but far-flung places such as Notting Hill, South Kensington and Wandsworth also make cameo appearances.
Entries are mostly cafes and restaurants; they also include the odd shop and bakery.
The selection ranges from classic venues such as the Black Cat workers' co-operative in Lower Clapton and traditional vegetarian restaurant Mildreds in Dalston to recent arrivals that have surfed the wave of meat-imitation inventions such as the Spread Eagle in Homerton – London's first vegan pub – and Biff's Jack Shack in Shoreditch.
Some of the more innovative places mentioned are Japanese fusion restaurant Aun in Stoke Newington and the Fauxmangerie in Hoxton – a shop dedicated exclusively to vegan cheese.
Veteran Hackney plant-eaters may be surprised at what is left off the otherwise commendable list – Temple of Seitan and Death by Pizza, for example. 
But overall this is a highly informative little book that helps those aspiring to animal-free eating to find glorious and hugely varied food anywhere in the Hackney area that they care to dine.
An Opinionated Guide to Vegan London by Sara Kiyo Popowa is published by Hoxton Mini Press, ISBN: 978-1-910566-56-5; RRP: £9.95.