Town Hall pilots Personal Alarm Watch to help residents live independently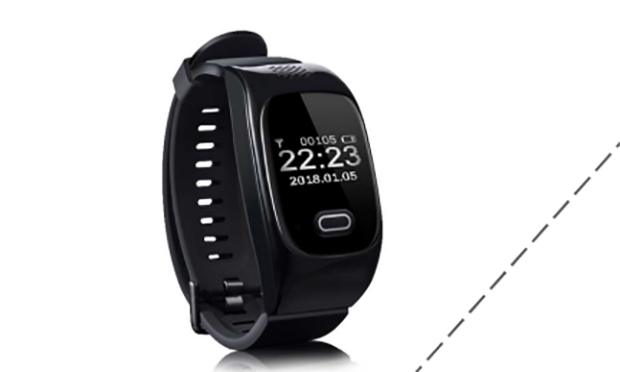 The Town Hall is trialling the use of a Personal Alarm Watch (PAW) as part of a pilot scheme to provide people using adult social services with technology that helps them live independently.
Created by a Hackney-based startup, the watch is designed to improve on alarms hung from pendants round the neck, which not only need to be close to a base unit to work but have also found to be stigmatising for the people who use them.
Thirty people have now been given the splashproof PAW, which allows the wearer to speak directly to a monitoring centre, and sends out a GPS location when a button is pressed while not tracking in non-alarm situations.
Head of commissioning for adult services Gareth Wall said: "We've started with something simple like a watch because we wanted to give reassurance to people participating in the pilot that it is something with a really tight evaluation framework around it.
"If it gives confidence that the approach works, then we can upscale to bigger and different types of technology.
"If we can in principle prove the approach works, then there is no limit to the sorts of technologies we can look at.
"You need to strike a right balance between looking for technologies that can meet people's needs, or being led by the possibilities of the technologies that are out there, as you can risk being led by the sector, rather than being led by the interests of residents."
Hackney is jointly leading the project to develop shared evaluation of how assistive technology roll-outs are progressing, with a range of different technologies currently on the market, from apps to support for people with learning disabilities to complete daily tasks, to medicine dispensers for people with memory impairments.
Other devices discussed at the meeting is an inflatable belt similar to an airbag which can detect when someone has fallen.
A second pilot programme now being discussed would potentially support children and young adults with learning disabilities to develop skills to support choicemaking and independent living.
Chair of Health in Hackney scrutiny commission Cllr Benjamin Hayhurst (Lab, Hackney Central) said: "This is fascinating, and I'm sure we'll be very interested to hear the findings as it develops."