Medics in push to raise Hackney's low vaccination rate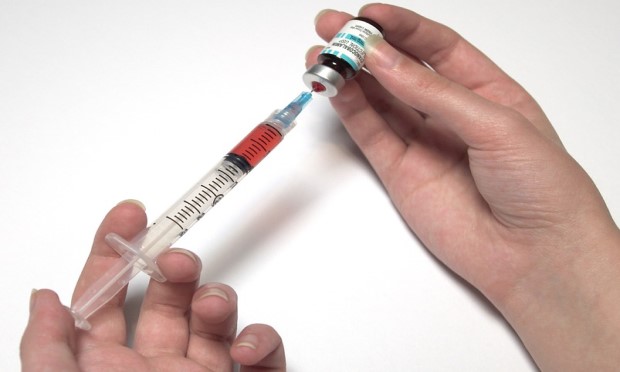 Hackney's medics are looking for ways to raise the borough's low rate of immunisations and vaccinations following a measles outbreak earlier in the year.
Over 460 confirmed cases of the virus were seen across north-east London in the space of nine months.
The outbreak was officially declared over in July following what members of the borough's clinical commissioning group (CCG) described as a "magnificent response" from Hackney's GP Confederation, who delivered additional clinics and appointments in the north of the borough.
However, medics are keen to find ways to prevent a similar reoccurence, with a two-year action plan mooted to increase an uptake that, according to the CCG, hovers at around 50 per cent for some surgeries in the north Hackney, far from the 95 per cent required for herd immunity.
CCG lay member Honor Rhodes said: "I'm really interested in the public health message on what good parents do.
"A small minority in Hackney are choosing not to vaccinate their children because of post-Wakefield anxieties around autism, but I nevertheless think there is something inside vaccination, as it's the first thing parents do that causes their children pain.
"What happens when the child is immunised is they're sitting on your knee, the needle goes in, and the child doesn't look at the immuniser, they look at you, the parent, and they weep and they cry.
"There's something we have to do to help parents understand that it is the kind and right thing to do. Sometimes to be kind, we have to inflict pain.
"As we continue to miss this dilemma for parents in their minds, so we miss an opportunity to say to parents, 'It's hard, isn't it? But do it, do it anyway'."
Nationally, the uptake of MMR vaccines has decreased, resulting in an increasing incidence of measles.
In 2016 the World Health Organization (WHO) declared the UK measles-free, but following 231 confirmed cases of the virus nationally in the first quarter of 2019, WHO removed the status.
Most of Hackney's measles cases in 2018 occurred in the Orthodox Jewish community, with the CCG running a culturally appropriate health campaign targeted at this group.
City & Hackney's health network is now aiming to reach 95 per cent uptake for childhood vaccinations across all communities in the borough, as well as boosting the numbers of people receiving the flu vaccine.
The Immunisation Action Plan will also involve improving data services to aid in the push, as well as "consistently applying" the parent invite and reminder system known as 'call and recall'.
Amy Wilkinson of City & Hackney clinical commissioning group said: "Responsibility for commissioning immunisations and vaccinations sits with NHS England. Locally, we feel like we have a moral imperative to address some of this and do what we can."