Hoxton councillors warn of 'significant harm' as Iceland set for demolition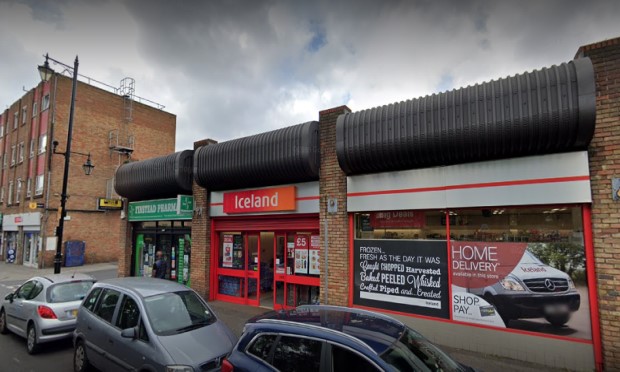 Councillors have warned of "significant harm" to the community following the decision to demolish Hoxton Street's Iceland.
Hundreds of people had petitioned the council to save the building as well as the pharmacy next door from being torn down, with Hackney Mayor Philip Glanville stepping in to resist Blair Estates' plans.
Though council officers secured a guarantee that nine of the 25 planned flats to be built onsite would be provided at London Living Rent (LLR), as well as Blair assuring last night's council meeting that Lidl was set to move in to the planned new retail space, concerns over the plans remain.
A Hoxton resident who did not want to be named said: "The overwhelming community majority has been vociferous, near unanimously expressing our preference and choice for Iceland.
"The reason for this is primarily economic. The proposal will hit our pockets in a way that only we will feel the impact.
"We wish the developer had considered to work with the community in order to allow for a mutually acceptable proposal that would benefit all, engaging in a proper community consultation for a proposal that shows sympathy and responsiveness to local community concerns, needs and voices.
"This gentrification is unwelcome, as it seeks to replace the authentic character that makes Hoxton Street a desirable community."
Residents also fear the building will overshadow Hoxton Community Garden, as well as the the precedent set by having a five-storey building built in the area, which was established as a conservation area in the 1980s due to its history as a centre of commerce in the 18th to 19th centuries.
When asked if any sort of community consultation had been carried out by councillors, a Blair Estate representative said that no meetings had been held, but admitted that they had been "made aware" of the concerns by the Town Hall, arguing that seeking to address said concerns through "technical solutions" presented to council officers amounted to a form of consultation.
The developer will be contributing £30,000 towards relocation costs for displaced businesses in the local shopping centre, with Cllr Steve Race (Lab, Hoxton East and Shoreditch) warning that the decreased footfall from the loss of Iceland would harm the nearby market.
Cllr Race said: "Hoxton is a well-established community with a distinct character. Though it has changed over the years, Hoxton's community has proven resilient and has remained largely intact.
"This is largely down to the high levels of social housing that surrounds Hoxton Street, with over 40 per cent of Hoxton residents living in council housing.
"Hoxton Street is the heart of Hoxton's community. The businesses there tend to be local and serve the local community.
"The following years of development are likely to cause significant harm to Hoxton's community – the loss of a valued supermarket on the street for the period of demolition and construction will inconvenience residents, forcing them to travel much further to get to the nearest value supermarket."
The Hoxton councillor accepted that the planning sub-committee has little power to protect the user of a building, having authority only over its use 'class', in this case retail.
However, Cllr Race urged his colleagues to scrutinise Blair's promised provision of LLR housing, which was treated with scepticism by some councillors on the committee.
Cllr Clare Joseph (Lab, Victoria), characterised LLR as "quite controversial", arguing that as levels will be based on the average earnings in a ward, the rates will be "skewed" by high earners living in Hoxton.
The Victoria councillor quoted GLA figures saying that a one-bed LLR flat in Hoxton East would be over £1,000 a month, with £1,202 a month for a two-bed.
Officers explained that the reason true social housing could not be sought for the Hoxton Street property is that a building cannot be managed by a mixture of a registered provider of social housing and a private landlord.
As the properties are built to be rented out, planning officer Rob Brew said his department had been presented with a choice of the developer either making a contribution to affordable housing elsewhere in the borough, or building it onsite, which is always the planning department's "preference".
Similarly to the Iceland, the pharmacy could not be offered any protection by the planning sub-committee, with committee chair Cllr Vincent Stops (Lab, Hackney Central) saying: "We are not in the business of providing chemists through the planning process, sadly. We would like to."
A construction management plan is due to be scrutinised by Cllr Stops' committee in order that any impact on the market or the surrounding area by the demolition and soon-to-be construction site may be scrutinised.
Iceland also sent a representative to the meeting in opposition to Blair's application, saying that it was "very much part of the local community and that [we] wish to continue to trade as [we] currently do".
The developer countered that its initial plans had been to host Iceland on the new site, with Lidl only being approached when the supermarket chain had found itself "unwilling or unable" to go along with such an agreement.
A representative from developer Blair Estates said: "I am aware that this application has generated a considerable amount of public interest and scrutiny locally, all of which is translated into a real and genuine concern about the future of this site.
"I would like to reassure the community generally that our plans are predicated on making a positive, sympathetic and respectful regeneration on a site with acknowledged development potential.
"Contrary to recent press reports, our plans would not result in the permanent loss of the ground-floor retail unit, and nor are we planning to circumvent the established policies on affordable housing, as has been implied."
Cllr Vincent Stops (Lab, Hackney Central), said: "They're going to be retail premises and it's not going to look like a supermarket, but we can't debate who occupies it.
"I know it's contentious, and I know there's been publicity around it, but as a planning committee we can't get involved with who goes into this retail outlet."