More Light, More Power: Town Hall reveals fine detail of publicly-owned energy company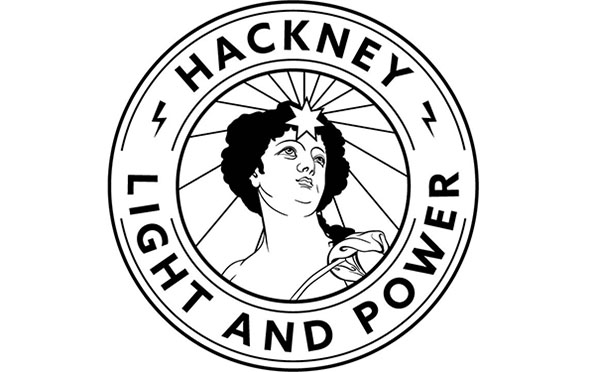 The finer detail of Hackney Light and Power (HLP), the Town Hall's new publicly-owned energy services company, has been released this week, along with its logo – a tribute to Shoreditch Town Hall's 'Lady Progress' figure.
Hackney Council, which will own, run and manage HLP, will formally launch the company in spring of next year alongside further information on plans to cover up to 50 per cent of Hackney's council-owned residential roof space in solar panels.
The plans are part of the Town Hall's ambition to become a leader in renewable energy generation and provide Hackney with clean, local power as well as a source of cash that the council has pledged to reinvest in decarbonisation and public amenities.
Cllr Jon Burke (Lab, Woodberry Down), cabinet member for energy, waste, transport and public realm, said: "I am delighted to announce both the new name of the company, Hackney Light and Power, and our unique logo as an important next step towards an energy company that will help the council halve its planet-heating emissions by 2030 and deliver net zero emissions by 2040.
"Our renewable and low-carbon energy company will focus on turning Hackney into a major generator of electricity from rooftop solar.
"The energy system is just one area in which we need to rapidly reduce the greenhouse gas emissions that are warming the planet, with increasingly worrying impacts on humans and ecosystems across the world.
"Hackney will not remain untouched by the serious impacts of global warming. That is why, amongst our other groundbreaking environmental programmes, we're committing to deliver a publicly-owned energy company that will play an important role in how we power ourselves in a low-carbon world."
The energy boss went on to explain changes that have been made to the roll-out, having ditched plans to partner up with a supplier whose energy the council would repackage under its own branding while recruiting its own customers under a so-called 'white label' arrangement.
Burke said that the Town Hall had come "very close" to signing a supply agreement with another company, but withdrew when it became clear the council would not be able to keep hold of its customers when the contract came to an end.
Added to this the fact that the company had signed an agreement with another public body, threatening the Town Hall's ambition to provide a "unique offer" and potentially leading to a perception of "more competition than actually existed", and the white-labelling plans with that company became a non-starter.
While Burke says the "door has been left open" to a white-label with another company, the council is now focusing on services such as the large-scale rooftop solar project, as well as a host of electric vehicle charge points, with warm homes and energy efficiency an "infrastructure priority".
London Fields Lido and the West Reservoir Leisure Centre are set to become the first in the borough to benefit from the council's solar project, with HLP aiming also to reduce demand for energy through the so-called Green Homes Programme, which would fund free installation of low-carbon home insulation.
The name and logo of the company are designed to evoke Hackney's history of municipal energy generation, which goes back to its use of refuse to power street lighting in 1897 in the creation of the Shoreditch Electric Light Network, with the motto 'More Light, More Power' emblazoned across Shoreditch Town Hall's coat of arms.
The Town Hall's statue of Lady Progress, the centrepiece of HLP's logo, was added in 1904, a mixture of a Victorian ideal of 'Hope' and figures from Greek and Norse mythology.