Concerns raised over move of Hackney dementia patients out to East Ham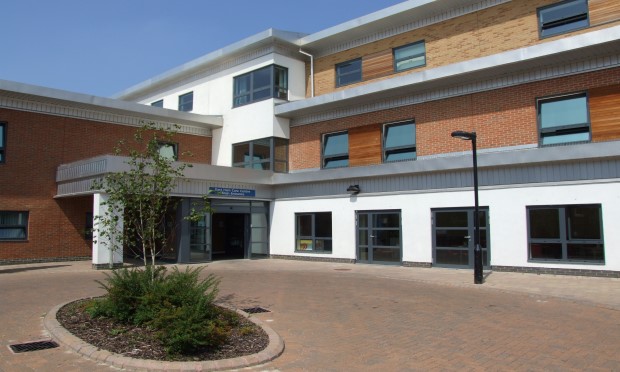 A local health charity is "very concerned" about the proposed move of all care for East London's older inpatients with complex dementia to one site at Sally Sherman Ward at East Ham Care Centre.
Healthwatch spoke out in reaction to plans that would see Hackney families reliant on public transport travelling for hours to visit their loved ones, in a public questioning of the proposal to move those with dementia from their current location at Thames Ward in Mile End Hospital.
Jon Williams, executive director of Healthwatch Hackney, underlined the context of the planned move, which comes 18 months after the loss of inpatient services at Cedar Lodge in Homerton.
Williams said: "Cedar Lodge's beds, and patients, moved to Mile End Hospital despite local people's concern.
"At the time we were told Mile End Hospital would be the very best place for these patients because they would have access to expert hospital staff and crash teams.
"Now we are told that Mile End is not so good after all, and actually the best care for our most vulnerable older people with dementia will be in East Ham.
"This change runs counter to what we are constantly being told about future care in the new NHS happening 'closer to home'.
"The move means family carers will have to endure longer bus journeys, potentially a couple of hours more at certain points of the day, and this is likely to mean patients will receive fewer visits over time."
ELFT has said that it "wished" it could have offered East Ham as an option when services were moved to Tower Hamlets, but space was not available at the time.
Williams added that while he felt East London Foundation Trust (ELFT) are making a "reasonable case" for the quality of care to be provided at East Ham, the borough's vulnerable dementia patients are "moving ever eastwards and much further away from their families."
ELFT's case for change, to be presented to a council meeting tonight, recognises that the move will be "unsettling" for patients and their families, with consultant psychiatrists to be on hand to prepare them and agree individualised transfer plans.
For those travelling for over 45 minutes to get to East Ham, ELFT had said they could provide taxis, payment towards parking costs or provide hospital transport.
It is understood that both Thames and Sally Sherman wards are currently underutilised, with ELFT predicting a £900k saving in the consolidation of the two at East Ham.
However, future forecasts predict that demand for beds at Sally Sherman will outstrip supply by 2024, with ELFT saying that it is currently planning to develop increased expertise at nursing homes to manage more complex cases.
According to local authority figures, Hackney had 1,293 residents living with dementia in 2013.
ELFT are planning a consultation with patients and families who would be affected by the move.
Columbia Ward, which provides dementia assessment for East London patients, will remain at Mile End under the plans.
The NHS Long Term Plan, released this year, called on all NHS trusts to consolidate services where possible, in order to centralise expertise to develop "bespoke centres of excellence that can offer better therapeutic experience for local people."
ELFT has said there will be no job losses under the plans, with staff transferring to East Ham having their current pay and benefits protected.
Paul Calaminus, ELFT's chief operating officer, said: "We are keen to share our rationale for proposing moving older people's inpatient services to East Ham Care Centre.
"First and foremost, we think East Ham Care Centre would provide a much nicer and more therapeutic environment for older people in Hackney.
"The unit has access to a sensory garden and has an activities department who provide a range of stimulating and interesting past-times for older people. The unit gets fantastic feedback from current patients and carers.
"Support from carers is vital during hospital admission. If this proposal is accepted, we would endeavour to support families to visit easily and regularly, paying for transport as needed."