'Towers of privilege': East London politicians call for return of powers from Olympic legacy corporation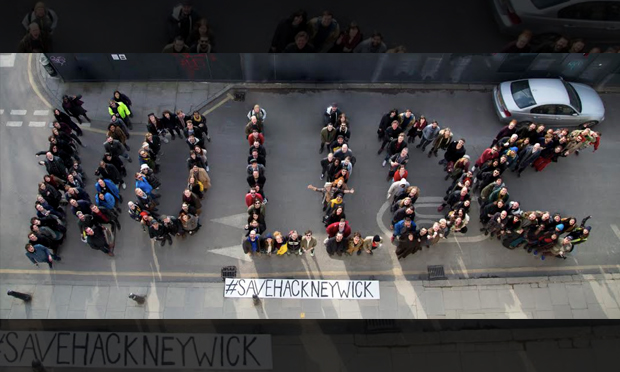 Elected representatives from across east London are calling for the return of planning authority "as soon as possible" from the corporation in charge of delivering the legacy of the Olympic Games.
The London Legacy Development Corporation (LLDC) is in charge of the long-term impact of the Queen Elizabeth Olympic Park development on the surrounding area.
Its planning committee, chaired by property executive Philip Lewis, is made up of five local councillors from Hackney, Waltham Forest, Newham and Tower Hamlets, as well as an unelected group of four 'independent members' and two members of the LLDC board.
However, the corporation is now coming under political pressure to cede its planning powers by 2022 rather than the planned 2024, with MPs and councillors voicing their frustrations over the "towers of privilege" built through developments brought forward by LLDC.
In a letter to London Mayor Sadiq Khan, West Ham MP Lyn Brown wrote: "There have been well-recognised failures to benefit local people from every background and secure the full promise of the Olympic Legacy.
"Many developments have stimulated economic growth, but the benefits have been out of reach for many local people. Their rents and living costs have risen rapidly, but they have not received wage increases, new jobs or homes, or accessible social spaces in compensation.
"To the extent that this has occurred, it is unacceptable. All development must meet local needs, and this was always a core part of the promise of the Olympics for my constituents."
Brown went on to voice her disquiet at developments that "fail to properly benefit local people" as a result of reports of unelected members of the LLDC board and planning committee "frequently outvoting" elected ones.
The West Ham MPs concerns are reflected at grassroots level, with local activist Peter Bennett sympathising with the "frustration" of councillors at the direction the corporation has taken.
Bennett said: "The council are supposed to be our elected body. I don't care if they're Labour, Conservative or Ukip – somebody's elected them, and somebody wants that person in that position.
"But this whole area's just been taken away from them. I do feel the councillors' frustration. They have no control over the planning, somebody else has done that.
"It's never too late to keep fighting it, right up till the end, for the future, for this community and for other communities, even as a kind of legacy.
"It might not be bricks and mortar, but it will one of deep and powerful community protest at the way people have been treated."
A particular focus for local councillors' ire is the East Bank development, touted as a new home for a 550-seat theatre by Sadler's Wells, UAL's London College of Fashion and collections from the V&A, projected to provide more than 2,500 jobs.
However, Cllr Nick Sharman (Lab, Hackney Wick), who sits on the LLDC's planning committee, has called East Bank "egregious" and "unforgivable", pointing to its 600 homes of which "none will be affordable".
The Hackney Wick councillor is now leading the charge on behalf of the elected representatives working with the LLDC, saying that the level of "genuinely affordable" housing planned for and achieved by the corporation amount to a few hundred homes compared to the many thousands for sale.
Cllr Sharman, speaking on behalf of other Hackney Wick reps as well as those from Tower Hamlets and Newham, said: "I pleaded with them right up to the end to at least have some token social housing in [the East Bank development], so we're not just building little towers of privilege.
"There have been a number of recent developments, particularly in the Fish Island side of the Wick, which have had very low percentages.
"The other big one for us particularly as Hackney Wick councillors is the development on the other side of the river from us. There were nine, in our terms 'affordable', houses in the first phase of the [East Wick and Sweetwater housing development] and that's one of the key developments opening up in the Wick.
"There are slightly higher numbers in subsequent phases but not dramatically different and this is one of the major things that I am concerned about."
The Hackney Wick rep accepted that all planning is a "trade-off", underlining that he did not want to raise residents' hopes that if local authorities were returned their powers, that the area would be radically altered, but that the local authority would try to focus on "the issue of housing and building up genuinely plural communities".
Mayor of Hackney Philip Glanville (Lab & Co-op), who has sat on the board of the LLDC since 2016, echoed Cllr Sharman's and Lyn Brown's calls to transfer planning power back to the boroughs "as soon as possible," though recognised that there are "practical and legislative constraints" to doing this.
Glanville said: "The LLDC's role has always been time-limited and all four host boroughs are keen to work with them and the Mayor of London to transfer responsibilities back to the boroughs and ensure real democratic accountability as soon as possible.
"My focus remains on how best to do this alongside delivering a lasting legacy for local people – that is the priority for me and the Leaders and Mayors of the other host boroughs."
LLDC, which is accountable to the city through the London Mayor's office, has promised "an inclusive community, a thriving business zone and a must-see destination" to be created with the use of legacy money from the Games.
 The corporation will have built 10,200 new homes by the end of this year with 2,000 'affordable' homes, of which 1,207 are classed as "affordable/social rented".
This last figure can relate to both'affordable' housing and socially rented housing, with 1015 other homes of so-called 'intermediate' level, including shared ownership.
An LLDC spokesperson said: "LLDC is working closely with the local boroughs and the Mayor of London to agree how and when our powers, assets and responsibilities are transferred.
"These issues are discussed regularly at our board meetings on which all of the boroughs are represented.
"We are investing to deliver real improvements for east Londoners including the parklands, jobs and new schools.
 "We understand people's concerns about the need for more affordable housing, and the Mayor of London has invested £200m to ensure half of the homes on our next three neighbourhoods are affordable."
EDIT: This article was updated 13:06 on 10 October to make clear that the figure of 1,207 of 'affordable/social rented' homes is a class which includes both 'affordable' and 'social rented' homes.