Hackney Empire boosts youth engagement by 12 per cent in a year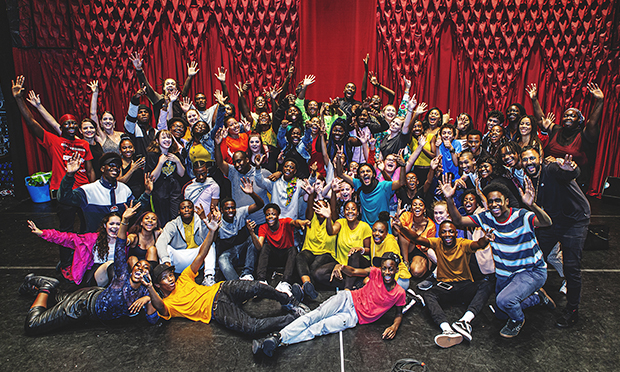 The iconic Hackney Empire is doubling down on its commitment to young people and the local community after revealing that youth engagement has jumped 12 per cent in the past twelve months.
Annual talent showcase Alter Ego was watched by 1,400 young people, and contestants will next year perform alongside some of London's biggest stars at the famous SXSW festival in Austin, Texas.
Four thousand youngsters aged between eight and 19 took part in the theatre's free Creative Futures programme, which put on over 800 hours of activities.
The scheme has seen 50 new projects created by and for young people and designed specifically to remove barriers to participation.
Talking about the Empire's renewal of its vows to youth and community, artistic director Yamin Choudury said: "Why is there a conflict between community and commercial programming in arts and culture? If community isn't at the centre of your process, then who buys the commercial tickets?
"As a sector we are in danger of engaging the same gene pool that for decades has always been privileged enough to have access.
"We have to consider 'profit' differently. Just because we're not profiting from our community by charging them to come to workshops or participate in creative learning, in the long term we will have generations of people who now have generations of families, who have a home at Hackney Empire."
Continuing this work, the theatre has announced two huge community-focused events.
It is a primary sponsor for mental health campaign Million Minds Tour, created by artist Jamala Osman and Mike Thompson of wellbeing company Generation Healthy Minds.
The Tour will this year again try to break the world record for the largest mental health lesson – previously held in 2017 by Hackney Empire and partners.
The theatre's talent show Alter Ego, launched in 2012 and supported by Discover Young Hackney, is also returning.
On the £4 ticket price for this year's show, Choudury said: "The reason we charge for tickets isn't because it makes a difference to our budgets, it's because we want to create a model for young people to know what it's like to use your own money, to go to a box office, to buy a ticket, to manage it, to go with your friends and make a plan, and to begin their engagement with arts and culture."
These events are championed by Choudury, whose own challenges as a young man born and raised in North London reflect the experiences of many of the young people and communities the company works with.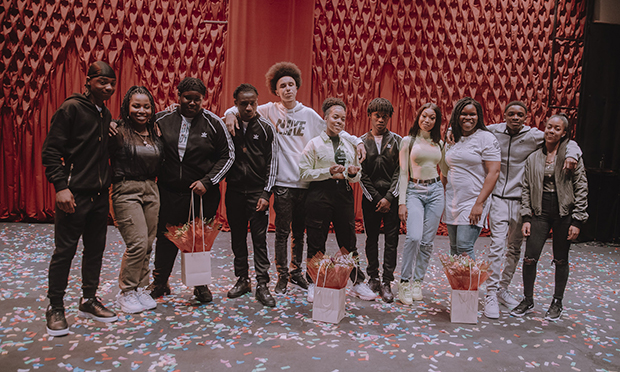 He first came to Hackney Empire as a 17-year-old and was welcomed into the fold – an ethos that underpins the organisation's mission and values which mean it is now more accessible than ever.
Choudury added: "We want to create a sense of entitlement for those that feel unentitled. If you're in the space, it's yours."
Backed by the theatre's executive director Jo Hemmant, who also joined in 2018, Choudury credits the open-door policy to the incredible team of staff at the Empire, many of whom are local, and often participants or audience members that wanted to be part of the organisation.
According to the theatre, in 2018/19, it has hosted more than 60 productions, attended by over 100,000 people – 43 per cent of whom come from Hackney.
This has led to major collaborations with organisations including the Birmingham Repertory Theatre, Royal Shakespeare Company, Scottish Opera, Royal Court, and the English Touring Opera.
The Empire wants to increase the number of these collaborations in future.
Choudury said: "As opposed to just being a landing place, we want to actively assist in the production or commissioning of these projects and be a partner in the process around them.
"I think that is a real benefit to everybody."
For more information about Hackney Empire's Creative Futures programme, head to hackneyempire.co.uk/creative-futures