Hackney's got (volunteering) talent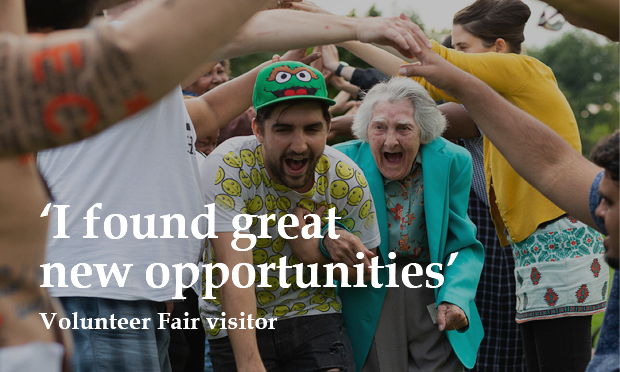 For almost 20 years Volunteer Centre Hackney services have enabled over 14,000 people from all backgrounds to share their skills, knowledge and experience with their community. This autumn, join VCH and more local charities to discover YOUR ideal role.
Volunteer Fair Hackney runs volunteer fairs every 3 months, and the next fair is taking place on Wednesday 18 September from 4 – 7pm at Hoxton Hall. This is a great opportunity for anyone interested in volunteering to come along to this friendly and fun event to meet a wide range of local charities and community groups who are all looking for new volunteer talent!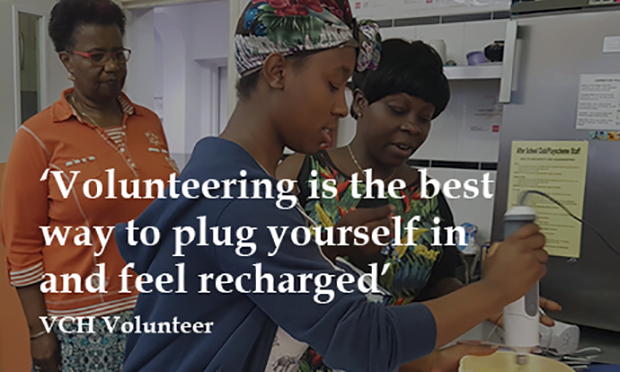 Volunteers bring an amazing contribution to the community, while at the same time helping to boost confidence, make new local connections and gain valuable new skills. Whether you have an hour a week or an hour a month, there are hundreds of ways for you to get involved and give your time, energy and skills!
'Volunteering… built my confidence and inspired positive action towards my future.'
Portuia, volunteer with The Stroke Project
This time around, the fair will be taking place in the Grade II* listed Hoxton Hall, nestled in the heart of East London. It is the home of contemporary performance which has served the local community for more than 150 years, and is a key provider of diverse arts activities in the Hoxton area supported by a staple of committed volunteers.
The fair will showcase an array of inspiring charities and roles on offer including administration, befriending, mentoring and more, as well as welcoming the Our Place team, VCH's new social action project for people in the Hoxton and Shoreditch area. Organisations confirmed to attend include:
Performance venue and our hosts, Hoxton Hall
Youth literacy organisation The Literacy Pirates
Community garden, Beecholme Community Garden
Library teams from Woodberry Down Library and Hackney Library Service and The Reader
International volunteering organisation Indigo
Hackney Herbal, a social enterprise promoting health and wellbeing through herbs.
Local gallery Peer UK
Newlon Group's specialist care and support charity Outward
City & Hackney Carers' Brocals project, a befriending project for men over 50+
Events specialists Virgin Sports
Plus find out how to get rewards for volunteering with ValueYou!
From changing someone's life for the better to just making someone smile, come along to the fair and discover how to get involved and make a super star difference in Hackney.

To find out more about volunteering and how to get involved, register online at www.vchackney.org or call us on 020 7241 4443 and come in to meet one of our friendly advisors.
www.vchackney.org
Phone: 0207 241 4443
Email: info@vchackney.org
Twitter: @Hackney, Facebook: Volunteer Centre Hackney
For more info, click here.