Dancing babies and woolly trees: Next month's Hackney Carnival set to be 'biggest and best yet'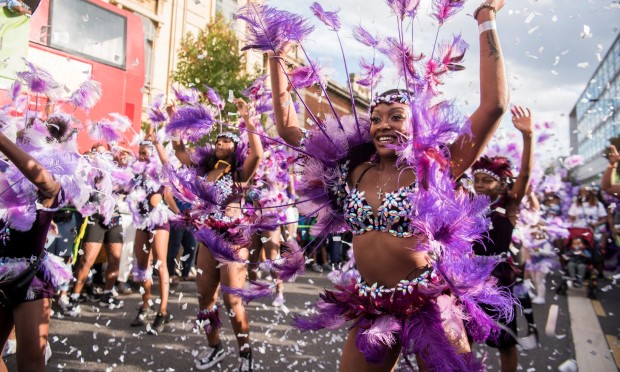 If you saw a little baby doing the funky chicken around a knitted tree in Hackney Central, you'd be forgiven for thinking you might need to see someone.
Not so if it's Sunday 8 September, when the annual Hackney Carnival rolls into town.
Baby disco and yarn-bombing, a street art spin-off involving public knitting, are just two of the many attractions in this year's line-up.
Dancers, spectacular costumes and music will bring the borough's streets to life, with 1,000 performers set to take part in the parade which kicks off on Mare Street at midday.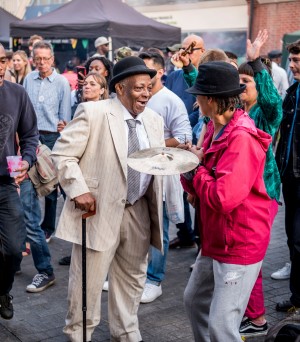 Such was the turnout at Ridley Road for last year's party, this time around the council is creating a carnival village in Hackney Central, with events taking place in various locations between 11am and 7pm.
A stage in St John's Churchyard will host live music, headlined by International Soca artist OLA, who will be supported by acts including rapper Ata Kak Unplugged and Afrobeats specialist Kodjovi Kush.
Families can enjoy free access to three all-day play areas, with Disco Loco pumping out kid-friendly tunes at St John's, the Hackney Playbus parking up in the Town Hall Square, and Hilman Street hosting a children's cycle lane.
Local favourites NTS Radio will bring a mix of DJs to get the crowd going in the Tesco car park on Morning Lane, while street artists and performers brighten up the nearby Narrow Way – full line-up below.
And keep an eye out for the Carnival Elders bus outside the Town Hall, decorated by volunteers from St Joseph's Hospice and Compassionate Neighbours.
There will also be 30 food stalls dotted around, providing visitors with fare from around the world.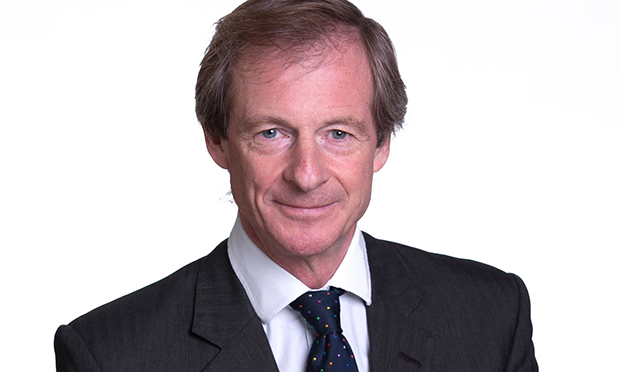 Cllr Guy Nicholson, the council's arts and culture chief, said: "This year's Hackney Carnival is set to be the biggest and best yet, from art installations to baby disco, there is something for everyone.
"Don't miss out on Hackney's very own carnival, a grassroots celebration of our community that will be taking over the streets on Sunday 8 September."
Pax Nindi, the carnival's creative director, added: "Hackney Carnival has an amazing community feel, it's great to see people from all cultures and all walks of life coming together to celebrate this amazing borough and have fun."
For more information about the carnival and the parade route, visit hackney.gov.uk/carnival or download the Hackney Carnival app.
Hackney Carnival 2019's full line-up:
Hackney Town Hall Square and Hillman Street
11am-6pm Hackney Playbus and pop-up play-road for kids on bikes
11am-6pm Wellbeing area
12-12.45pm Access All Areas Carnival Collective and Jah Prophecy sound system
1-4pm Carnival judging
4-7pm Jah Prophecy sound system
Hackney Town Hall Car Park
12-7pm Dubson Sounds sound system
Morning Lane Tesco Car Park
12-7pm NTS Live sound system
12-7pm First Class Sounds sound system
Narrow Way
12-6pm Live street art and performances
St John's Churchyard
12-7pm Community HiFi presents: Belly to Belly Sounds, King Warrior Sounds, Jah Wonder, Bradbury Sounds sound systems
12-7pm Solution Sounds sound system
St John's Live Stage
10-2pm St John's Church service, gospel and bands
2-2.30pm Generation Uncovered: Live
2.30-2.45 Latin and Soul DJ Green Papi
2.45-3.30pm Dalston Collect
3.35-4pm Marawa's Hula Hoops
4-4.40pm Jah Bunny
4.40-5pm DJ Green Papi
5-5.40pm Joyous sounds of Highlife Afrospot
5.45- 6pm King of African electronic music and Rap Ata Kak Unplugged – Solo
6-6.45pm International Soca artist OLA (Olatunji Yearwood)
St John's Kids Playground
11am-6pm Disco Loco
Churchwell Path Acoustic Stage
12.30-1pm Hackney Can Sing
1-1.45pm Mark 1
1.45-2.30pm Spoken Word JJ Akinlade
2.30-3.30pm Afro tunes acoustic link with highlife Kodjovi Kush
3.30-4pm Solo protest acoustic Barber Luck
4-5pm Acoustic revival tunes Carlton Broden (Cosmics)
5.15-6pm Spoken Word Surprise Guest
6-7pm Award winning spoken word Malika Booker
Bohemia Place
12-7pm Faggamuffin Bloc Party sound system