Lele's, Lower Clapton, food review: 'A cheery vegan oasis'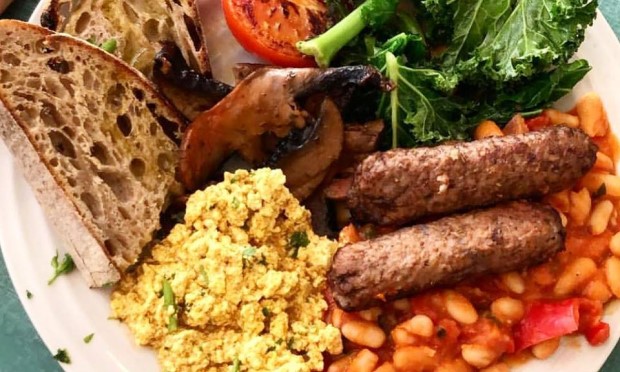 Summer seems to have come to an abrupt end when we arrive at Lele's on a miserable Tuesday lunchtime, umbrellas dripping onto the brightly patterned tiles.
The little café on Lower Clapton Road is completely full – we have to wait for a table – and not just because people are sheltering from the downpour outside.
Named after the father of its Italian-born owner Valentina Fois, Lele's is a vegan oasis.
With its floor to ceiling windows, smiley staff and wide-ranging menu, you can see why it's been attracting vegans and non-vegans alike from across the city.
It's not as if there's no competition.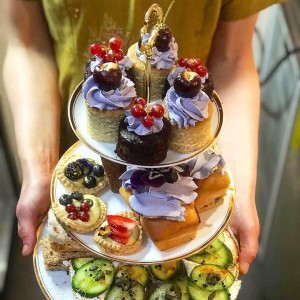 Hackney must surely be in the running for the borough with the highest number of vegan offerings – Black Cat, another 100 per cent vegan café, is just down the road.
But Lele's switch from vegetarian to fully vegan back in December 2017 has clearly paid off.
A second shop opened in Dalston Square this month, taking over from Macaroni Liberation Front. It's hoped that the new capacity will help meet the seemingly insatiable demand for its vast array of vegan creations.
There's talk of an evening menu and there'll be room to expand the highly sought-after sweet and savoury afternoon tea from the Lele's patisserie.
The care and consideration put into the menu no doubt partly explains this success. Every dietary requirement is catered for and it's milk options galore when I order a coffee.
My matcha iced latte with almond milk is pleasingly green and refreshing. One sip of my friend's orange, lemon, ginger and turmeric juice leaves me satisfied I've compensated for falling short of my five a day for my entire life – a welcome effect.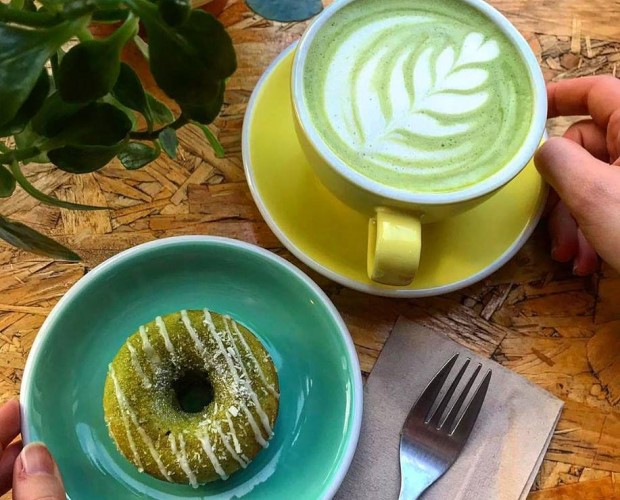 As a staunch defender of a "proper" full English in all its meaty, greasy glory I order the vegan version a little sceptically.
There are sticky, rich homemade baked beans combined with red peppers, potatoes and tomatoes delicately spiced with rosemary and oregano and heaps of crunchy kale.
It brilliantly balances fun twists on the traditional while retaining the essence of a full English.
And I'm convinced it's more filling (and certainly a whole lot healthier) than its "proper" forbear.
We also get a nourish bowl which basically looks like a garden in a bowl, complete with micro herbs, sunflower seeds and edible flowers.
It too is wonderfully, non-artificially colourful and the scrambled tofu on both plates is a revelation.
The addition of pan-fried garlic chestnut mushrooms and roasted aubergines tops off a tempting bowl of goodness.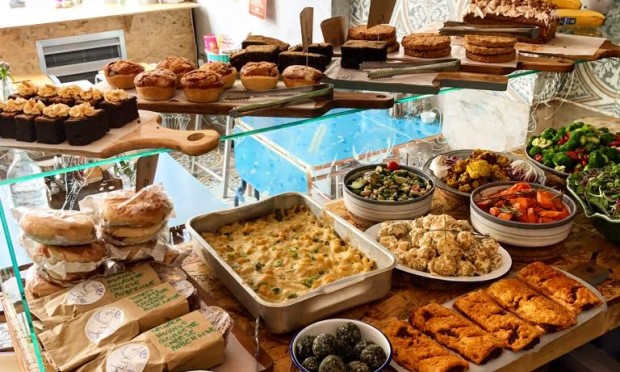 With toasties, gluten-free pancakes and a startling variety of salads and cakes also on offer we really are spoilt for choice.
I imagine this is a gratifying state of affairs for vegans accustomed to being limited in their menu choice mostly to avocado on toast while eating out (though this is, of course, also available).
Even on a soggy summer afternoon, you cannot help but be cheered by the sheer joy Lele's invests in the creation of its vegan delights.