'Real sense of history': Family photos donated by Hackney women on display at Sutton House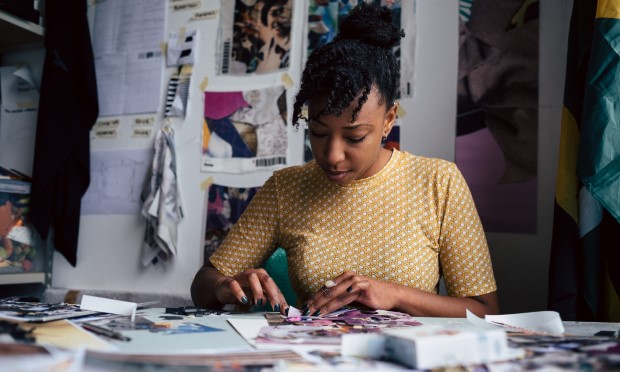 Family photographs donated by generations of women across Hackney feature in a free exhibition at Sutton House in Homerton.
Semblance, a solo show by London-based artist Cherelle Sappleton, captures the lives, loves and losses of local women, but also offers a highly personal peek into the borough's history.
Sappleton put out a call for photographs through Hackney's community groups, and the responses include snapshots from the Second World War and the arrival of the Windrush generation.
The artist then digitally scanned all the photographs, with some blown up to create prints and others turned into abstract artworks.
She said: "Family snaps can seem quite throwaway, especially today when so many pictures are taken on mobile phones.
"It's great to have them digitised but technology has really changed our relationship to the past.
"Through these women's personal collections you get a real sense of each generation, each time in history. To me photos like this are like gold dust."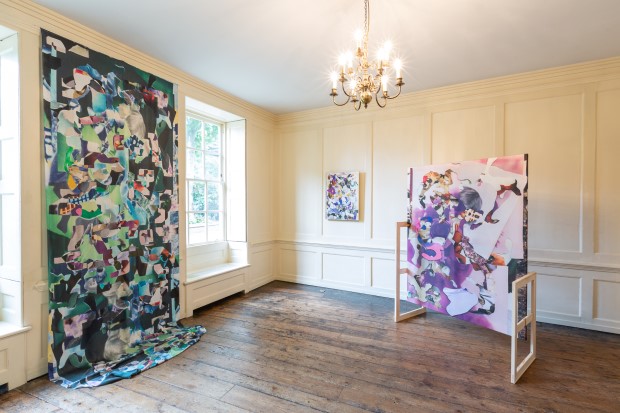 One set of images has been gifted by a former governor at a local school and current member of Hackney Museum's Black Women Writers group.
Another woman from the Philippines, who only recently moved to the borough, has donated photographs which chart four generations of her family.
Sappleton, whose own childhood snaps feature in the exhibition, said of the latter: "She's still working out what it means to be British. One theme which came up fairly strongly from many of the images is the idea of families being fragmented because of the movement between countries.
"For example, for the Windrush generation, siblings, couples, children could be separated for long periods of time, in some cases only coming back together years later or never at all.
"At times, looking through the photos brought up some strong emotions for people."
But the artist says even the serious themes in the exhibition are captured in a "playful way".
"What does family mean to you? What does it mean to be British?" she posits.
"You can take the images at face value – as historic records, portraits and snapshots in time or as exploring some big questions.
"Others have been digitally reproduced to be more abstract – a glimpse of a face here, a scarf or a hand and a piece of art in itself.
"I hope people will interpret them for themselves and perhaps take away a bit of curiosity to see what's in their own attic, to connect with generations before them because it can spark some really lovely conversations.
"These are the kind of moments in people's lives that in 30 years we will wish we would have captured, so I hope this archive will be there now for future generations to come."
Chris Cleeve, manager of Sutton House, which is a National Trust site, said Sappleton's work is "part of our ongoing programme of exhibitions created with and for local people".
Semblance runs until 15 November at Sutton House and Breaker's Yard, 2-4 Homerton High Street, E9 6JQ, and entry is free.
For more information, head to nationaltrust.org.uk/sutton-house-and-breakers-yard