Girlpool, Moth Club, live music review: 'Ready to take on a new era'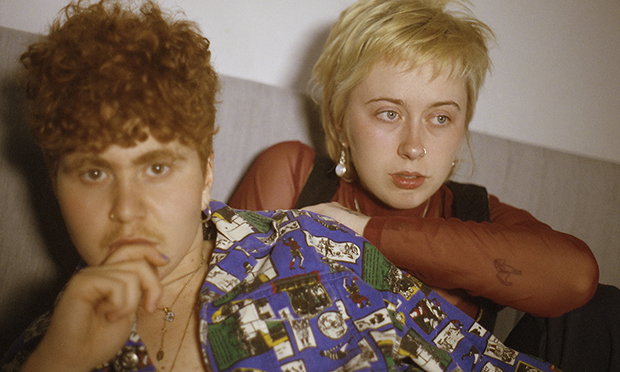 Girlpool step onto the Moth Club's gold glitter stage to Adele's 2008 hit 'Hometown Glory'.
It seems like an unusual choice for the Californian indie rock duo, whose sound is a hybrid of grunge, shoegaze, folk punk and melancholic dream pop, and elicits some confused looks from the crowd.
A few songs into the high energy, guitar-laced set Cleo Tucker, his distinctive red hair dyed peroxide blonde, explains the choice.
"Did you guys like the song we came on to? We just love Adele!" he says, as the crowd cheers in agreement.
This kooky and unexpected detail sums up the relaxed, unpretentious and playful energy which dominates the show.
It's an intimate venue and from the outset it is clear that Girlpool are here to have fun, and therefore so are we.
But the last few years haven't all been plain sailing for Tucker and the other half of the band, guitarist and vocalist Harmony Tividad.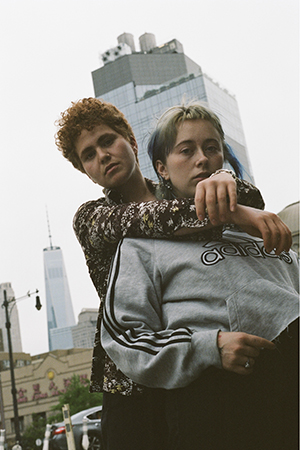 Since the release of their second album Powerplant in 2017, Tucker has come out as transgender and transitioned from female to male.
His adapted vocal register has meant that the band has had to modify their older songs to his new deeper range, and Tucker has been open about the difficulties in getting comfortable with his changed voice, especially when touring.
Many of the songs on their newest album What Chaos is Imaginary are revised from older songs written years ago.
It is this album that dominates the set, and Girlpool play with confidence, having fun and experimenting with the new tracks.
A slower and darker version – or a "spicy rendition" as Tividad describes it – of 'Lucky Joke' firmly cements the impression that they are well and truly back in their stride.
In comparison to the intertwining, almost inseparable vocal harmonies that characterised their early music, there is now a clear lead vocalist on each song, with the other member acting as backup.
Tucker and Tividad have been best friends and band mates since meeting as teenagers at a concert in Los Angeles in 2012 and this is clear from their chemistry and partnership onstage.
During shredding guitar duets they turn to face each other and when Tucker has to change a guitar string, Tividad jokes with the audience and even plays a sing-along version of Ben E. King's 'Stand by Me'.
But amid the full-band sound, which they have now firmly adopted, it is the quieter moments that stand out.
Tividad leads on 'Pretty', her dreamy and haunting vocals soaring amongst the song's layered and meditative synths, prompting a genuinely moving moment of hushed appreciation from the crowd.
It's a welcome change of pace from heavier, more distorted tracks where their voices are almost entirely drowned out by a descent into disorientating, jagged guitars.
Long-standing fans were not left disappointed as Girlpool round up the evening by taking requests, picking out 2015's 'Chinatown' and 2017's '123' from the excited shouts from the crowd.
As Tucker and Tividad's voices come together at the pinnacle of 'Chinatown', perfectly complimenting each other as they sing the line 'And if I told you I loved you would you take it the wrong way', the crowd reaches dizzying levels of elation, with one guy shouting out: "That was insane!"
Despite a difficult few years, there is a feeling of optimism in the air.
Girlpool seem content and ready to take on a new era.