Medics quizzed over plans for 'eligibility criteria' for hip, knee and cataract operations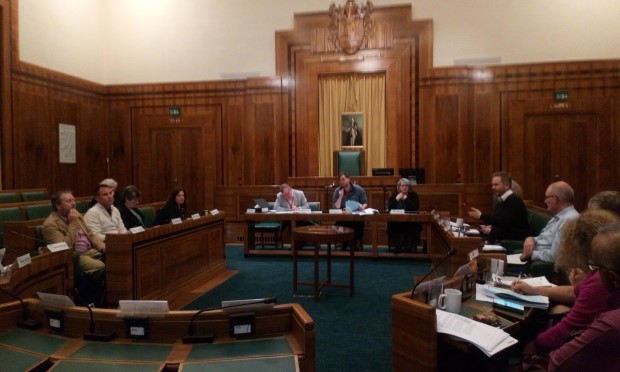 Top medics are seeking to assuage deep concerns over policies currently under consultation which seek to impose eligibility criteria for hip, knee and cataract operations.
The changes are based around treatments that some GPs think the local NHS should no longer routinely fund due to limited evidence that they work, or that are not a good use of scarce resources.
However, Hackney GP Dr Nick Mann hit out at the plans at a recent council meeting, arguing that the consultation conflates treatments like laser eye surgery with more necessary procedures.
Dr Mann said: "It's really important that we describe this as what it is, which is rationing. It is about reducing to the minimum.
"This is meant as a minimal structure in its introduction to be widely expanded, so this is just the beginning.
"The values in its introduction are done at the limits of acceptability.
"We're conflating procedures that we simply don't do, with procedures that have a mixed evidence base, together with procedures which are very clearly evidence-based, straightforward, cost-effective and necessary for patients' health, like cataracts, knees and hips.
"It's about introducing eligibility criteria to mainstream NHS care. It's a conflated and confused basis for rationing care, and I'm extremely worried about the fact that we are falling into it so easily."
While the changes would affect just 0.6 per cent of all planned treatments offered locally, about 23 per cent of the types of treatments outlined in the new policies and carried out annually in City and Hackney would not fulfil the proposed criteria.
The treatments range from injections for non-specific lower back pain and surgery for snoring, to hip and knee replacements and cataract surgery.
Around 365 fewer residents will have access to surgery each year.
Jon Williams, executive director of Healthwatch Hackney, said: "We are concerned about the current consultation. The document lacks key information on how these policies will affect local people.
"New policies which potentially create eligibility criteria for access to highly effective procedures like cataract surgery and hip and knee replacements are on the same lists as procedures of limited or no clinical value.
"This creates a false impression that all these procedures are not clinically effective, which is not the case.
"We are intensely nervous about attempts to restrict access to procedures that prevent falls, keep people mobile, reduce pain and substantially improve the quality of people's lives."
Under the new rules, those seeking hip and knee replacements would need to have osteoarthritis with joint symptoms that substantially impact on quality of life. The symptoms would have to resist all non-surgical treatment and be consistent with degenerative disease.
Meanwhile, cataract surgery would only be funded if patients had a best corrected visual acuity of 6/9 or worse in either the first or second eye, with the cataract found to be affecting day-to-day activities and increasing the risk of falls.
City & Hackney clinical commissioning group (CCG) has said that the new policies have followed either guidance from the National Institute for Health and Care Excellence (NICE) where available, relying on "other peer-reviewed national and international research" where NICE guidance has not been available.
A spokesperson added: "Importantly, all invasive treatments carry some risk and we want to make sure that patients have the right treatments at the right time which minimises those risks and improves their final outcomes."
The changes are understood to not apply to patients diagnosed with or suspected of having cancer, to cancer survivors, people receiving emergency care, or children.
Dr Gary Marlowe, vice chair of the CCG, said: "We are working with our colleagues across north east London to align our commissioning policies so that people, wherever they live, are able to have the same treatments and procedures, and that these are of benefit to them.
"At present, policies differ from borough to borough, which isn't fair for people and is confusing for those working in the NHS.
"Making the changes we're proposing would save some money. However, this would be a relatively small sum and any money saved would be reinvested in local NHS services.
"Our priority is to ensure that we give patients in Hackney and surrounding boroughs the most effective treatments, at the right time for them and minimise the risk of unnecessary surgery.
"Our proposals have been developed with GPs and other senior clinicians in line with clinical guidance and in agreement with a London-wide approach, and we are currently talking to people and asking for their views (until 3 July) on what we're proposing."
Have your say in the consultation by 5pm, 3 July 2019 at www.cityandhackneyccg.nhs.uk/oncefornelondon.