'Stop the spread': Doctors issue new warning to parents amid ongoing measles outbreak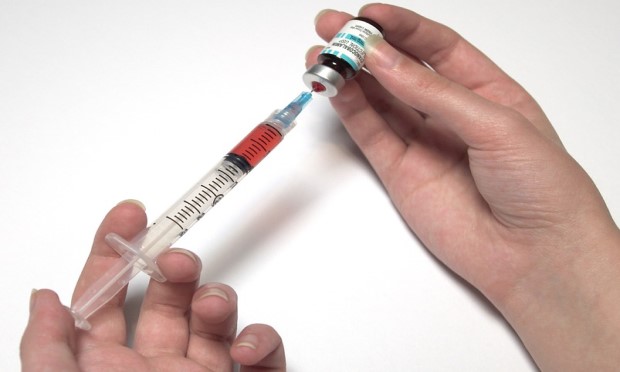 Doctors have again urged parents across the borough to make sure their children are up to date with vaccinations as they try to contain an outbreak of measles.
More than 350 cases have been recorded in Hackney and neighbouring Haringey since last October.
Around 10 per cent of those cases, most involving children, have resulted in a hospital admission.
Dr Anita Bell, a consultant with Public Health England's local protection team, said: "Measles can be a very unpleasant disease with serious complications which can even be fatal. 
"All children should be protected with two doses of the MMR vaccine to give them the best protection.
"Even if your children have not been vaccinated at the recommended times – around their first birthday and just before they start school – it is never too late. 
"If you have any concerns or worries about immunising your child I would urge you to speak to your GP, nurse or health visitor."
Although the number of cases has recently dropped significantly, health professionals want to ensure parents keep up with all of the immunisations their children need from eight weeks old until the age of 14.
Children need two doses of the MMR vaccine to be fully protected against measles, mumps and rubella – one dose is not enough.

To respond to the outbreak, 1,000 extra immunisations have been carried out and 17 extra clinics provided.
Another seven clinics and two open immunisation events were held in partnership with Hatzola and the Lubavitch Children's Centre.
Some parents may be reluctant to vaccinate their children if they have seen or heard information about the risks of vaccinations, but health experts are keen to stress that the benefits of immunisation are far greater than the risks of side effects.
Dr Tehseen Khan, a GP at Spring Hill Practice Group in Stamford Hill, said: "It is normal for any parent to worry about the potential side effects of vaccinations.
"As any medical professional will tell you, always think of the benefits of a vaccine versus the risks of serious illnesses.
"In any case, always speak to your GP, nurse or health visitor about any doubts or concerns you may have."

The Town Hall's health chief Cllr Feryal Clark added: "I would urge all parents in the borough to keep up to date with all immunisations for their children to protect their families and the wider community. 
"Our health partners were able to mobilise quickly to respond effectively to the most recent outbreak by working closely with Public Health England.
"However we do need to keep improving and increasing immunisation rates across Hackney in all communities to stop the spread of disease, particularly to protect children and older people who cannot be vaccinated due to their age, health or immune system."
Parents wanting more information on childhood vaccinations can head to nhs.uk/conditions/vaccinations

They should also book an appointment to see their GP or nurse at their local practice. A list of GP surgeries is available at nhs.uk/Services/Trusts/GPs
People can also speak to health visitors for advice and information