The East End in Colour, 1980-1990, Tim Brown, book review: 'A rich glimpse of a time gone by'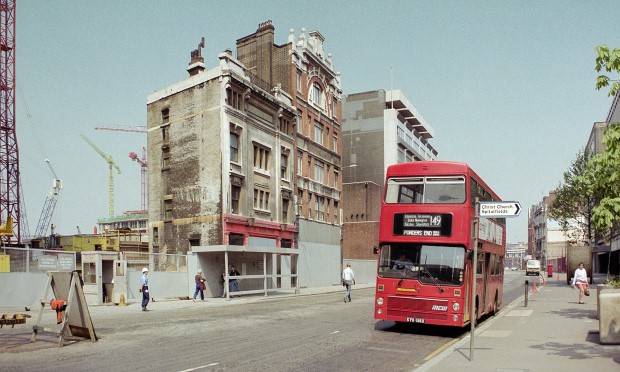 Many of us snap pics of where we live and work, but few can expect those images to be collected and bound thirty years later.
Tim Brown was in the right place at the right time.
In the late 1980s, Margaret Thatcher was PM, the Berlin Wall was teetering, and foundations were being laid for the skyscrapers of Canary Wharf.
Meanwhile, Brown was driving Central Line trains across London.
In 1980 he began devoting his spare time to documenting the eastern reaches of his route on Kodacolour with a Pentax 35mm camera.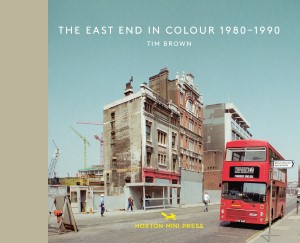 His photos have now been published as Hoxton Mini Press's book The East End in Colour, 1980-1990.
The volume is a sequel, after a fashion, to David Granick's East End in Colour 1960-1980 which came out in the same Vintage Britain series last year.
Like its predecessor, it offers a rich documentary glimpse of a time gone by, but the new book has the added edge of depicting East London on the cusp of redevelopment and gentrification.
Though less populated than Granick's images, Brown's photos offer a fascinating picture of a wide swath of the local area, from Liverpool Street and Bishopsgate Goodsyard at the western extremity through to Beckton and the Royal Docks in the east and Leytonstone in the north.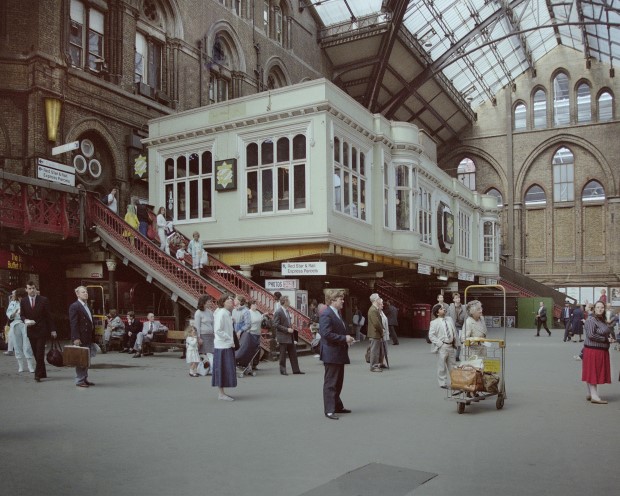 The majority of the pictures are from 1987-89.
Many have cranes in the background, early DLR trains ply their way through rubble-strewn fields, and developers' hoardings showcase a shining steel future, but the streets and buildings that are the focus of most of the images remain unvarnished.
The book is prefaced by an exchange between the author and the book's editor Chris Dorley-Brown.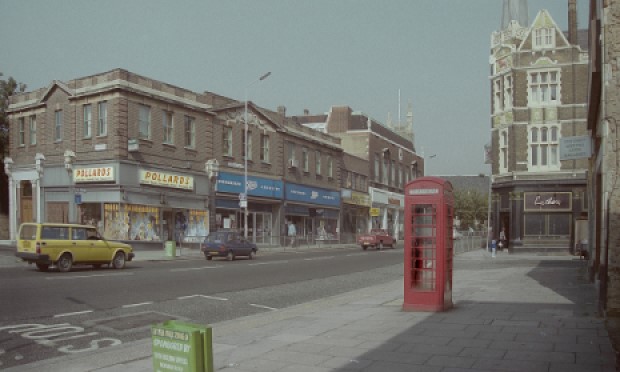 Brown explains that his original aim was to document the creation of the DLR; he also recalls the limitations of photographic projects in the pre-digital age: "I took a scattergun approach in my surveys of places to try and get everything but I was limited by the film I could afford. And there was no instant review with this sort of analogue technology, I had to wait for the post!
"I also had to physically find those things in the first place; there was no Google or tourist guides to the desert of Docklands."
The result is a unique collection of images that are of lasting historical value and a thought-provoking reminder of just how fast East London has changed in recent decades.
The East End in Colour, 1980-1990 by Tim Brown is published by Hoxton Mini Press, ISBN: 978-1-910566-53-4; RRP: £16.95.