Maxine Walker: Untitled, Autograph ABP, exhibition review: 'Intimate reflections on self-portrayal'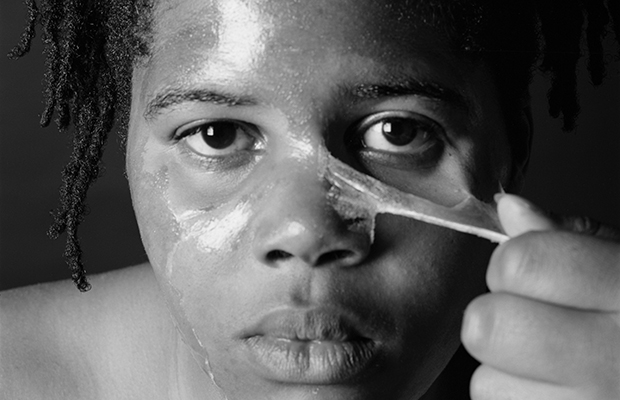 We mask ourselves; personae and roles cover us up as we go about our daily business of being parents, friends, employees and bus passengers. But what happens when we strip away the surface?
Maxine Walker's intimate exhibition at Autograph gallery explores this question in a collection of self-portraits in which the photographer quite literally peels a transparent mask off her face.
Untitled, the main series in the show, is comprised of 11 black and white images taken in 1997 on two roles of medium format film (the marked up contact sheets are also on display).
The meticulous close-ups explore what is revealed, what is concealed and what is distorted by the process of pulling away the surface to expose the subject's unadorned face.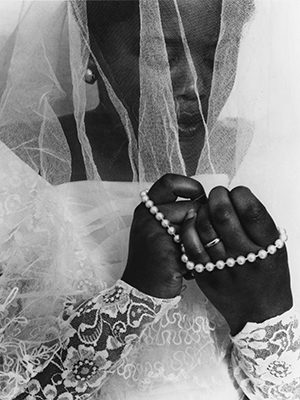 The peel is never entirely complete, however, and the photos are not hung in sequence; rather they depict a continual process of masking and unmasking.
Walker's penetrating gaze – sometimes off camera, sometimes right into the viewer's eyes – invites us into the female space of making up and stripping off.
For if the series is about unmasking, it is also about disguise.
Accompanying the main images is a series of smaller photos that show Walker in various costumes: a blond wig, a wedding dress and other adornments that blur demographic categories.
Walker was active on the photographic scene between 1985 and 1997, when she helped to found platforms designed to give voice to black female photographers, including Monocrone Women's Photography Collective and Autograph itself (then known as the Association of Black Photographers).
Her work forms part of collections at the V&A and the Scottish Arts Council, but this is her first solo show in more than 22 years.
These photographic reflections on self-portrayal are as relevant today as they were two decades ago, perhaps even more so in an age where identity has come to play such a prominent role in public life.
Shown alongside Lola Flash's stunning [Sur]passing exhibition (covered last July in the Citizen), Maxine Walker's classic images provide a timely reminder of Autograph's rich heritage.
Maxine Walker: Untitled is on until 17 August at Autograph ABP, Rivington Place, EC2A 3BA.