Alter Ego 2019: Singer-songwriter Angelina 'ecstatic' after winning top talent contest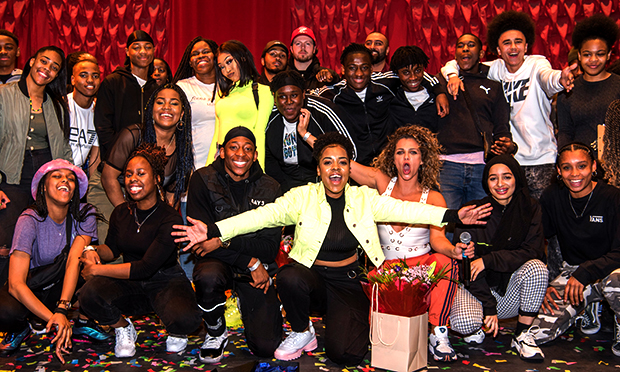 Eighteen-year-old singer Angelina says her "dreams are coming true" after being crowned the winner of popular local talent show Alter Ego 2019.
Nine finalists performed in front of 1,000-strong crowd at the iconic Hackney Empire last Friday.
The event, hosted by Nush Cope and Yomi Sontan, launched the council's youth arts festival Discover Young Hackney – one of the biggest of its kind in the UK.
Angelina wowed the audience with her original music and guitar-playing.
She said: "I feel ecstatic about winning, I feel like my dreams are coming true. I hope more people feel inspired to perform, life is too short and you need to dream big and set out to achieve what you want in life."

Beat poet Blessing, 17, finished second, with musical trio Muniboyz taking third place.
Angelina was chosen through a combination of audience and judges' votes.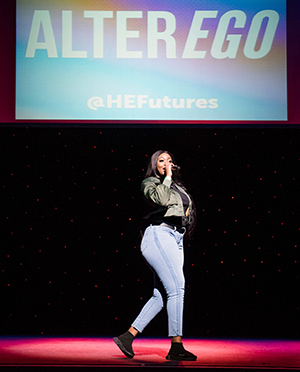 The panel this year included Sky VIP's Sudesh Patel, artist manager Aidan Glennon, Eboni Lamine, editor-in-chief at music magazine PRDN, Atlantic Records publicist Ebi Sampson, and Taf Makopa, managing director at Wall Of Comedy.

The evening also featured guest appearances from top artists including Hussain Manawer, Ard Adz, Yung Fume, Belly Squad, Sona Rele and Ms Banks.

Hackney Empire's artistic director Yamin Choudury said: "Alter Ego has provided an incredible platform for a whole generation of performers from East London over the past eight years.
"There are no words to describe the mixture of pride and joy I experience alongside my team, when a young artist, who in many cases didn't know us a month ago, walks off stage having just performed in front of a packed house.
"That's what Alter Ego as a project can do for young people's aspirations like nothing else in the capital."

All of the contestants took part in a development programme that included working with industry professionals and being mentored by previous Alter Ego finalists.
The winners received prizes including photo and video shoots, meetings with record labels and a chance to perform in front of music executives at an exclusive event this summer.

Mayor Philip Glanville, who launched Discover Young Hackney at the event, said: "Yet again I was blown away by the talent of young people in Hackney, everyone who performed should be feeling really proud of themselves for bringing such an amazing show to Hackney Empire's iconic stage.
"Alter Ego and the rest of the Discover Young Hackney Festival is about celebrating and unlocking the talent of Hackney's young people, giving them the tools, skills and professional support to help them embark on careers in the arts and creative industries here in Hackney.
"I would encourage all young people in the borough to get involved with Discover Young Hackney."
The festival runs throughout the summer until September, with people aged 13-19 able to take part in free taster sessions, workshops and performances.
To find out more about the festival, and for the full programme, head to younghackney.org